#WednesdayWisdom #Huskietastic #StewardYourInfluence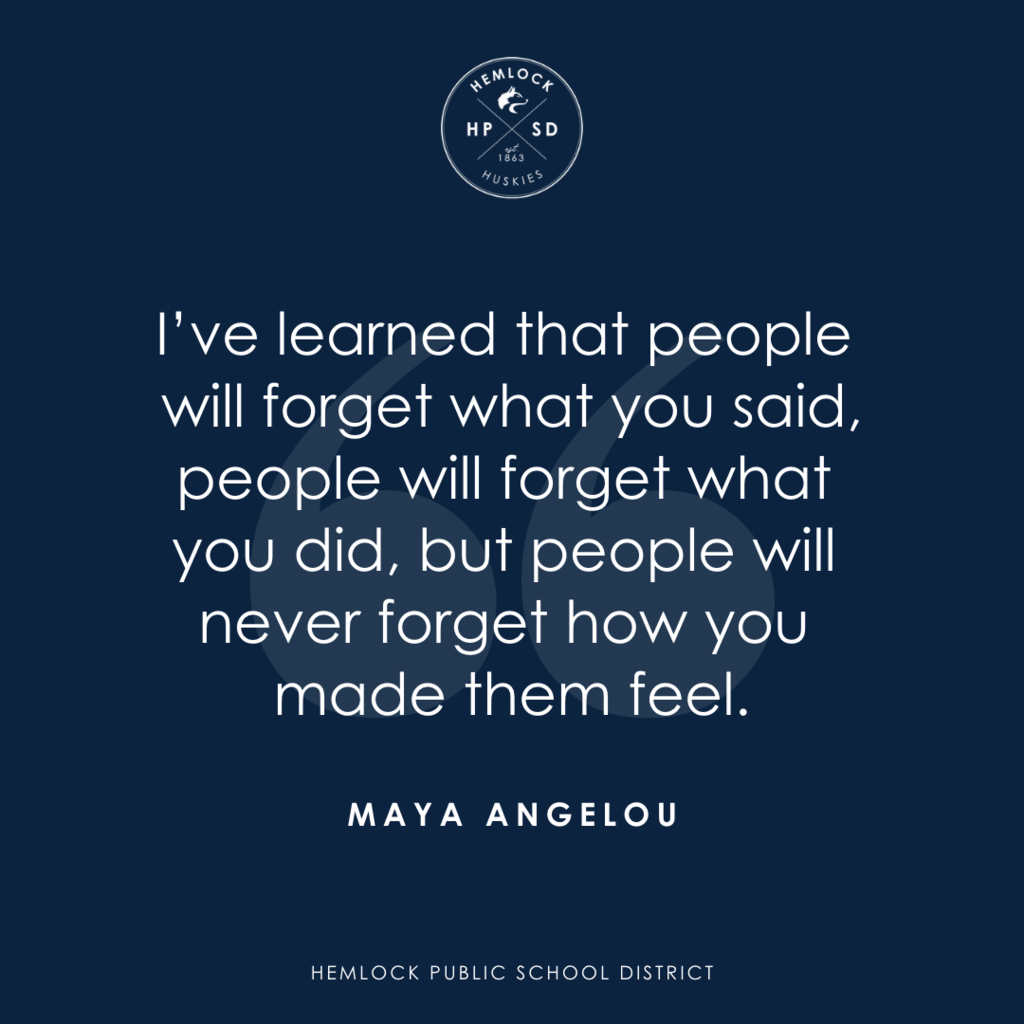 Your friendly HPSD Communications Team wanted to pop in and let you know that, despite the frozen tundra-like weather, the first official day of Spring is less than 3 weeks away. Welcome to March, we're going to be okay! #MichiganSpring #Huskietastic #BetterTogether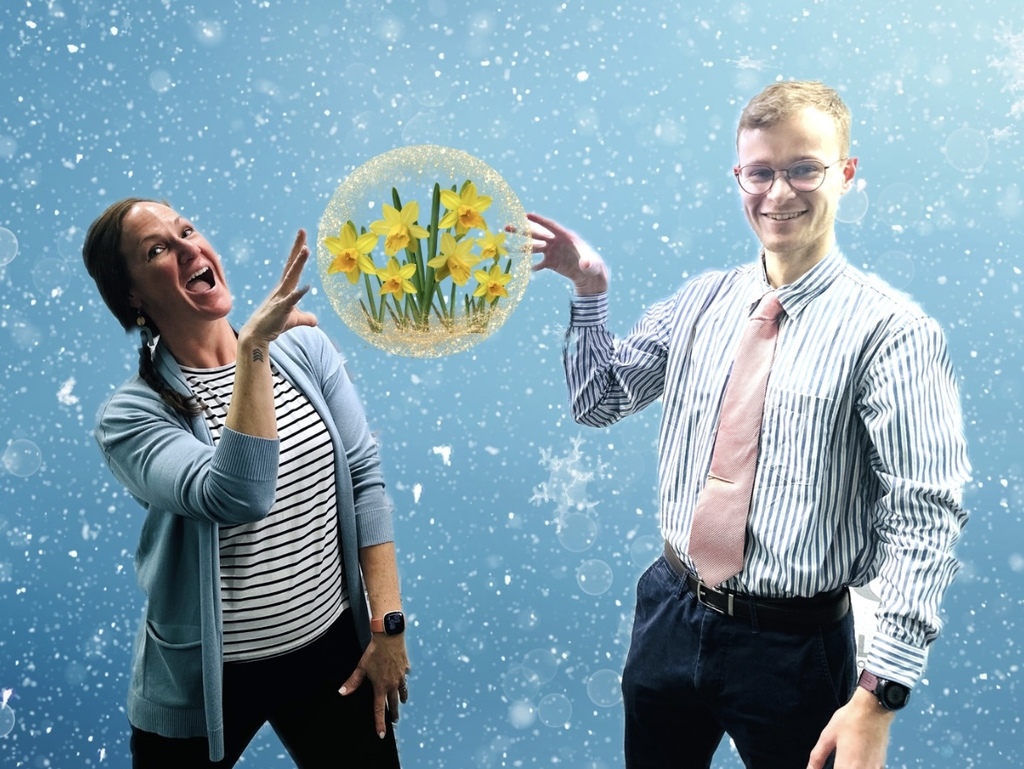 We would like to take a moment to express our heartfelt gratitude to those that participated in our recent childcare meeting. Your presence and feedback are incredibly valuable to us, and we appreciate the time and effort you took to attend. We want to assure you that we take your thoughts and suggestions seriously, and we are carefully reviewing and considering them. We will do our utmost to keep you informed of any updates or changes that may arise as a result of your input. Once again, thank you for being such an integral part of our childcare community, and we look forward to continuing to work together to provide the best possible care for your children.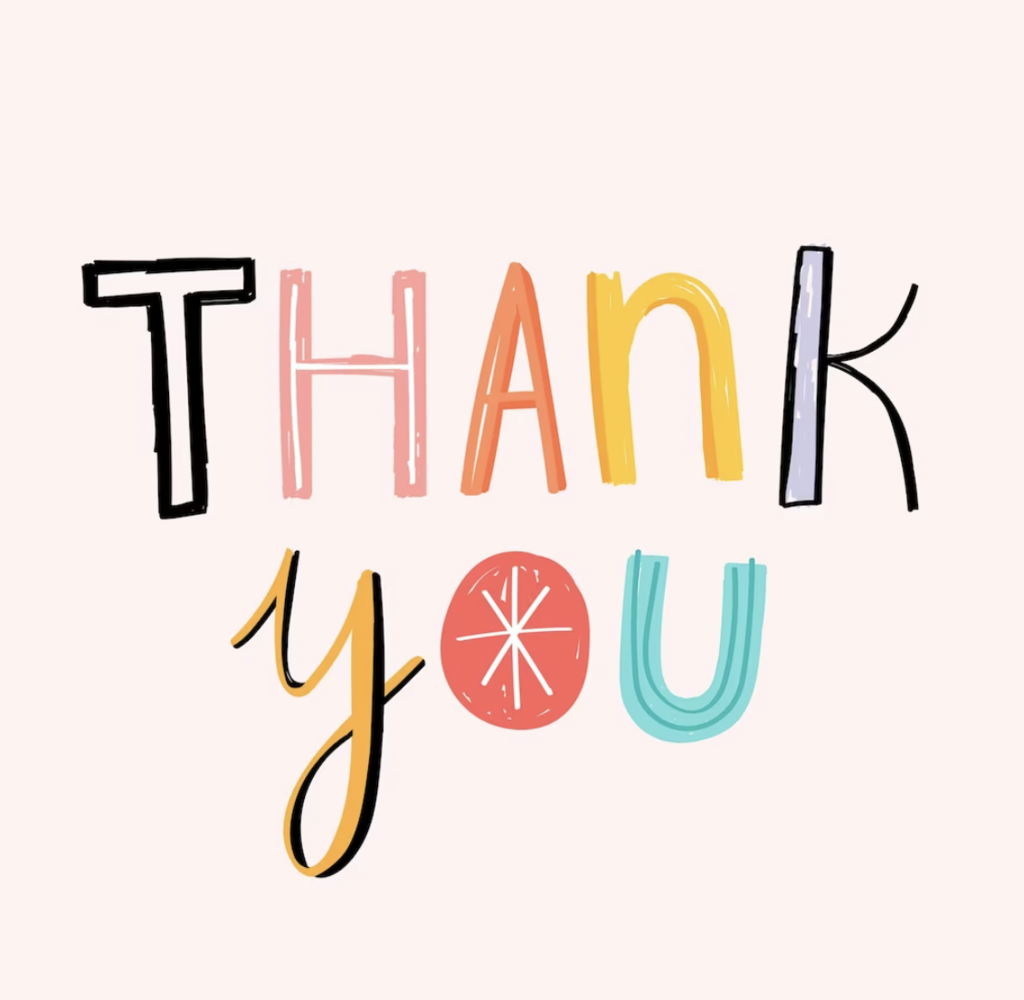 Proud sponsor of the World's Best Small Town Beard and Braid Contest #FocusandGrow #Huskietastic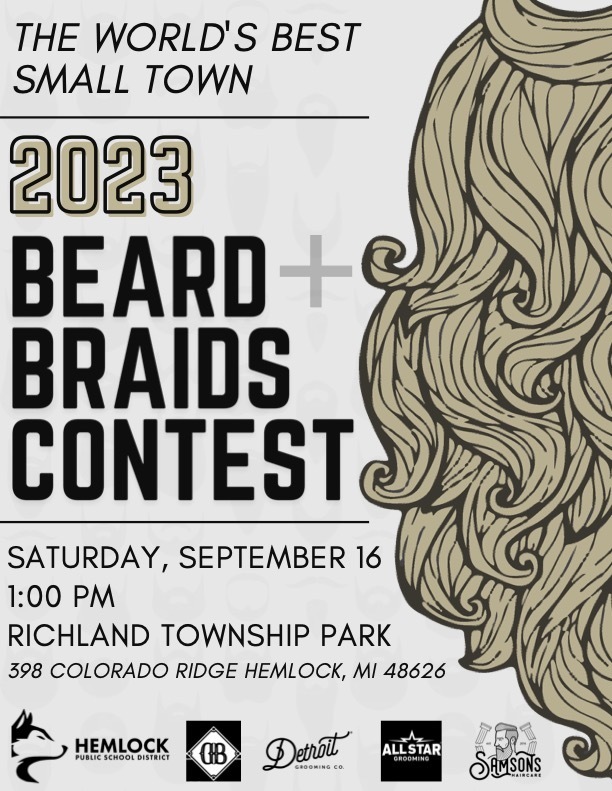 Registration for Hemlock Youth Softball + Baseball is still open. Sign up today for a fun season of T-Ball, Coach Pitch, and youth baseball/softball. If you register before February 28th at midnight, you'll avoid late fees. #HemlockStrong #BetterTogether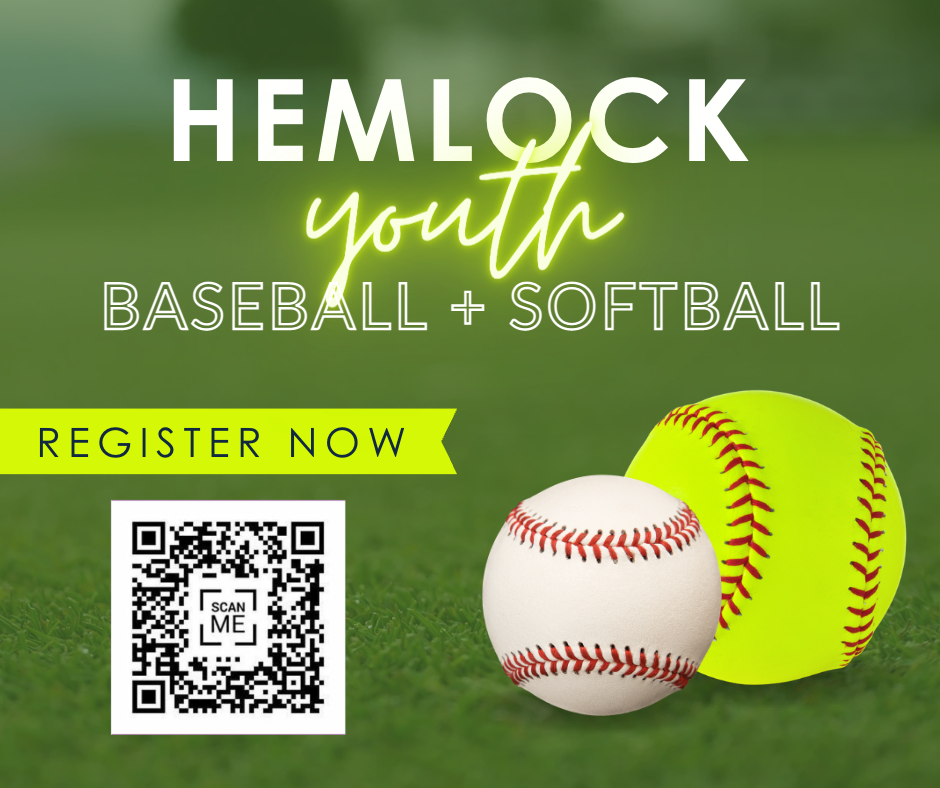 It's time to register your little huskie for the 2023-24 school year. Stop by and see us this Thursday at 6:00 PM at Hemlock Elementary, or click on the link below to pre-register your Young 5/Kindergarten student for the upcoming school year:
https://forms.gle/bnuSBMT8XyUWskGBA
We're excited to meet all our new families and welcome you to the Huskie pack!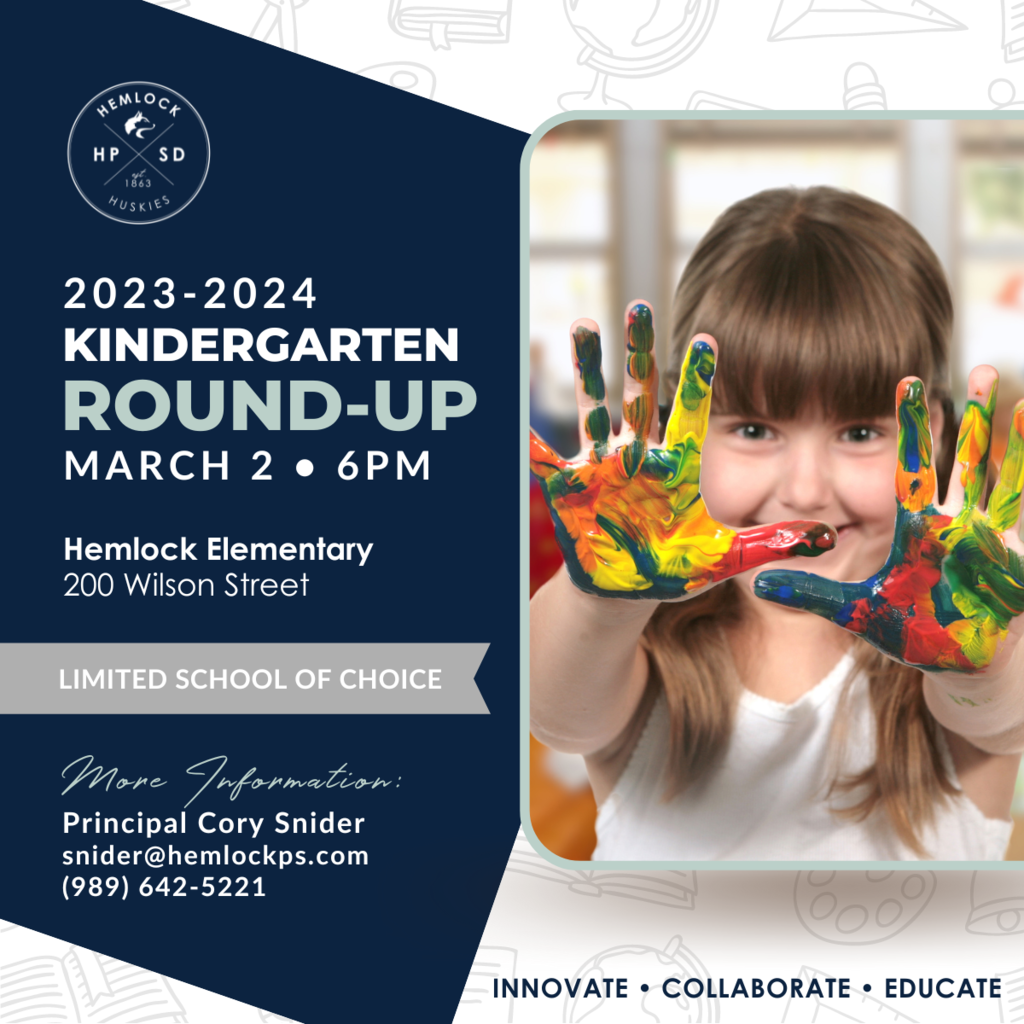 While we're trying to stay warm, take a moment to *Caption This Photo* #Huskietastic #Trendsetter #Since1863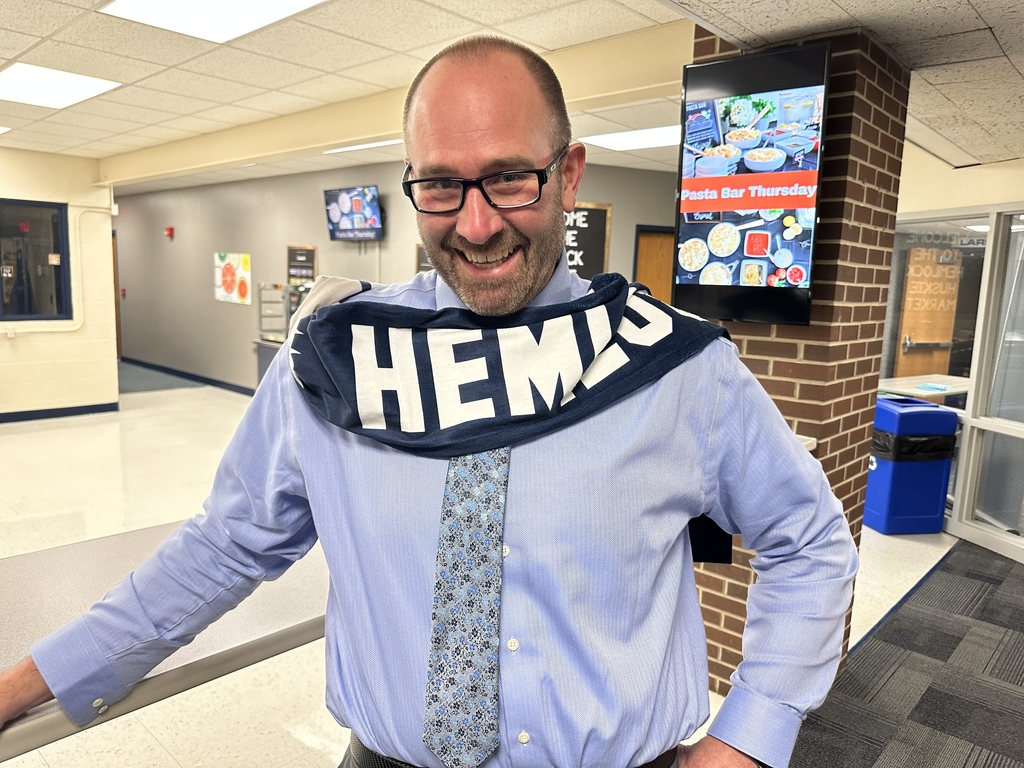 Good evening-After sending out communication to our ECC family last Friday, we have recognized a need to offer clarity, answer any questions/concerns, and help better understand the policies we are recommending. There will be an opportunity for anyone interested to come into the Hemlock Early Childhood Center office tomorrow (Tuesday, February 28th) from 3:00-6:00 pm to meet with the directors and Hemlock Elementary principal. We look forward to seeing and hearing from you.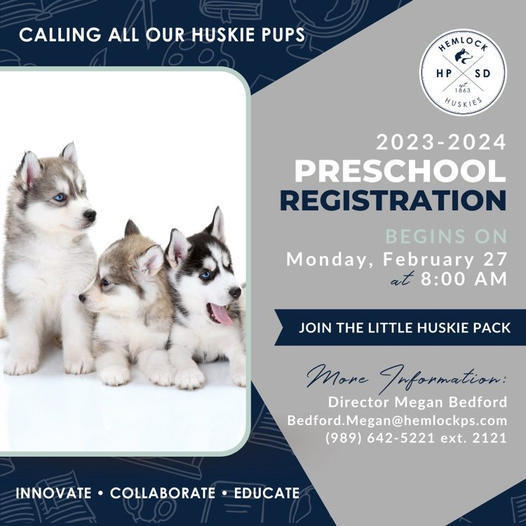 It's #LookingSharp over here! Sharp Flooring completed our Elementary School cafeteria flooring project last weekend. #Huskietastic #BetterTogether #Since1863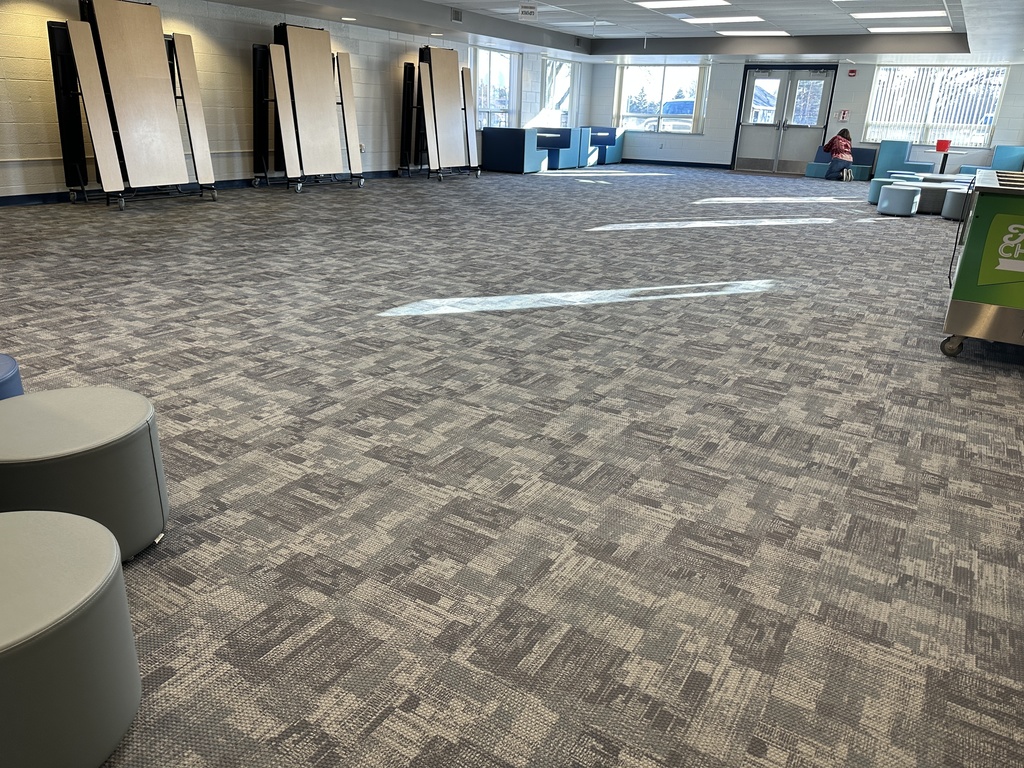 Hot off the press! Check out what's for Breakfast and Lunch during March. #huskielunch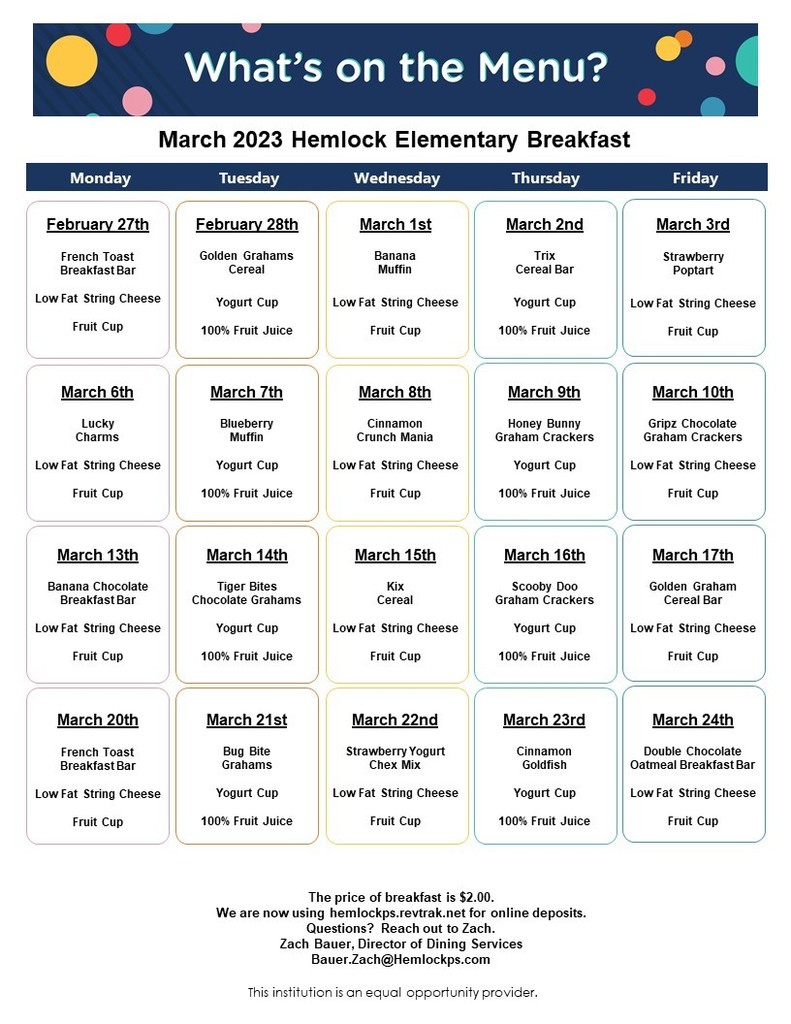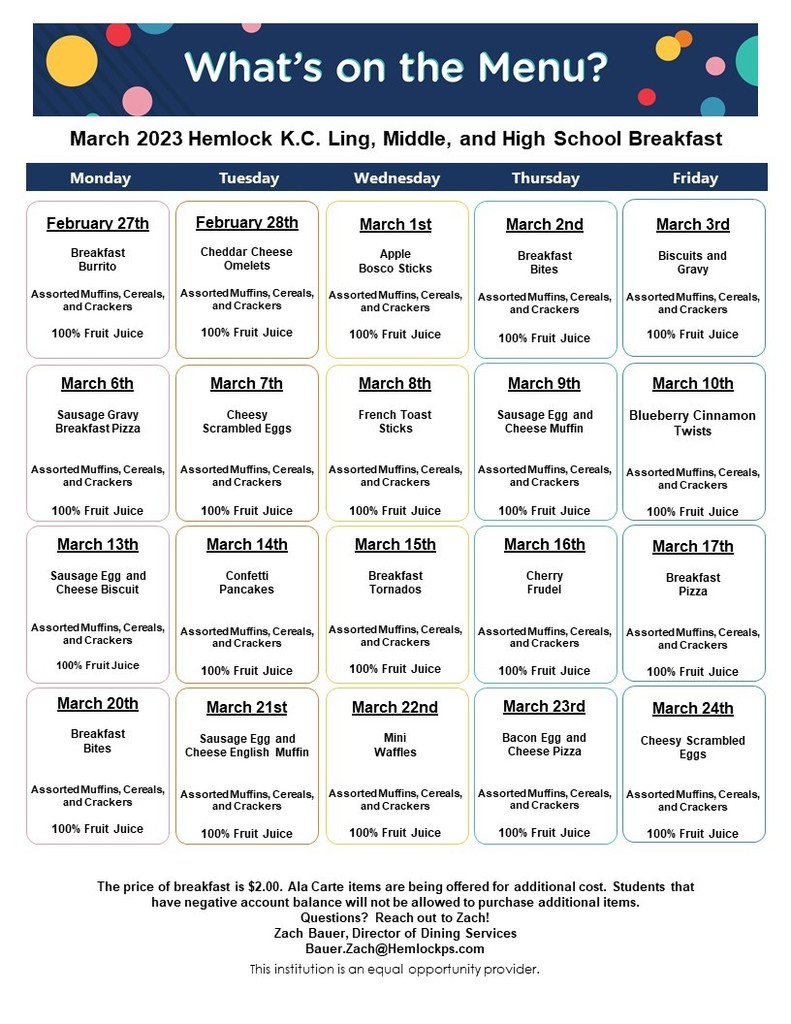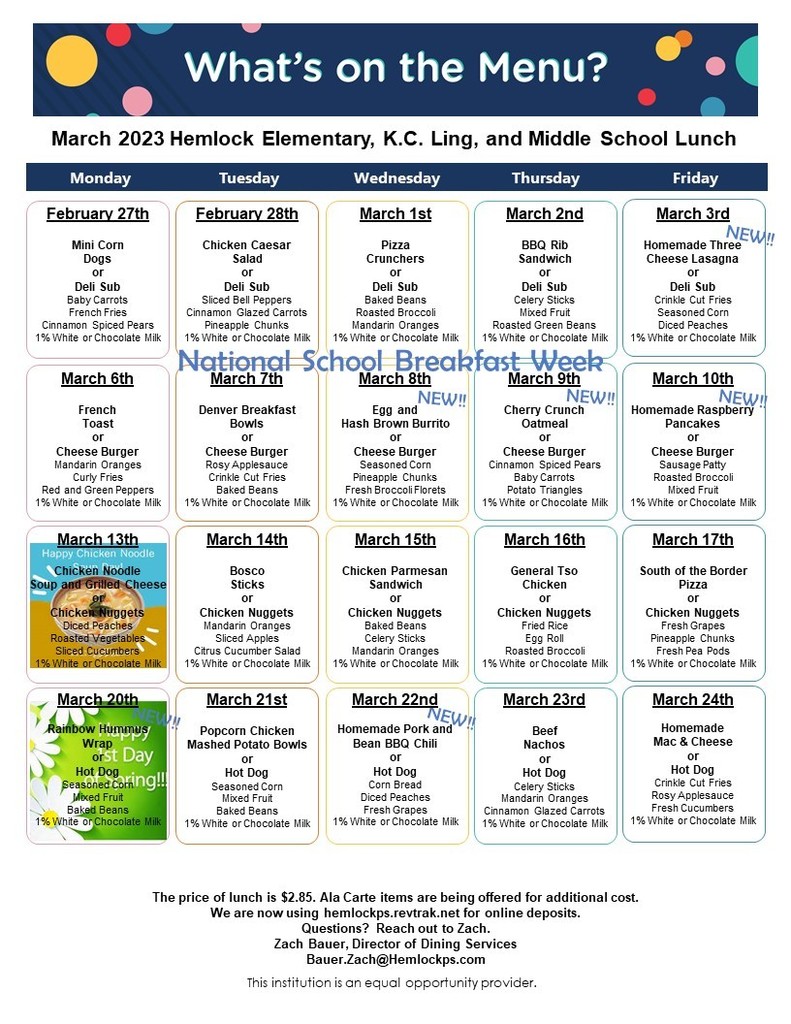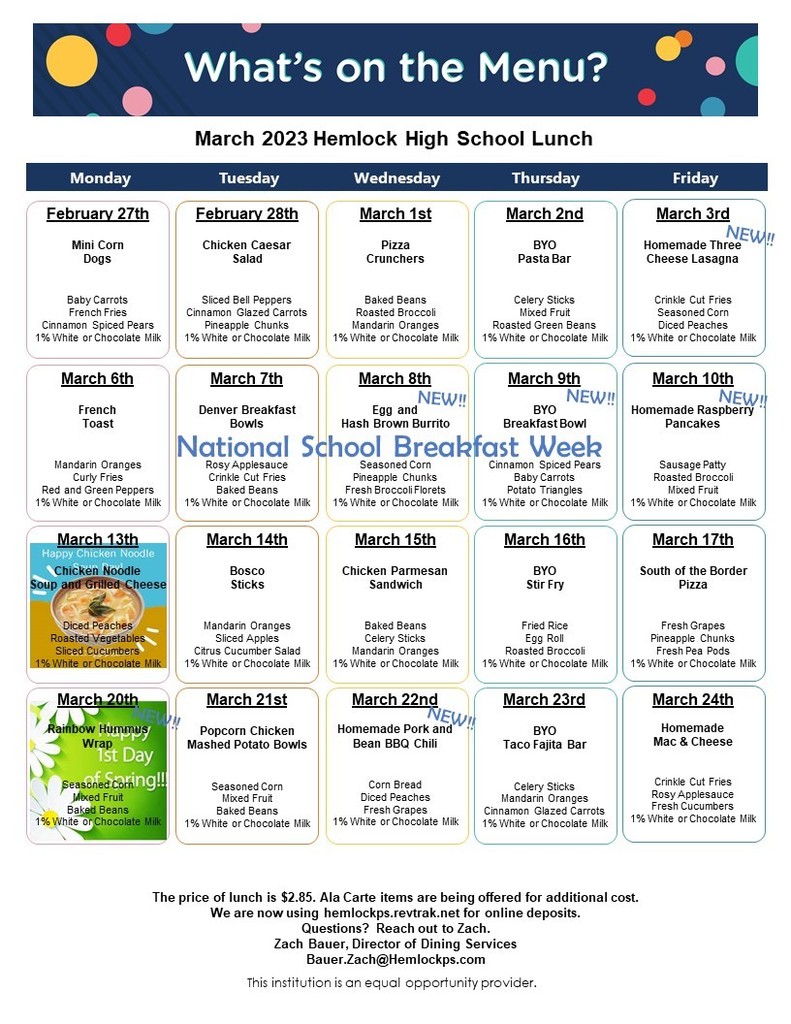 When old school meets new school, Principal Chase directs the high school band as his mentee Chuck Bicigo looks on. #Huskietastic #BetterTogether #Since1863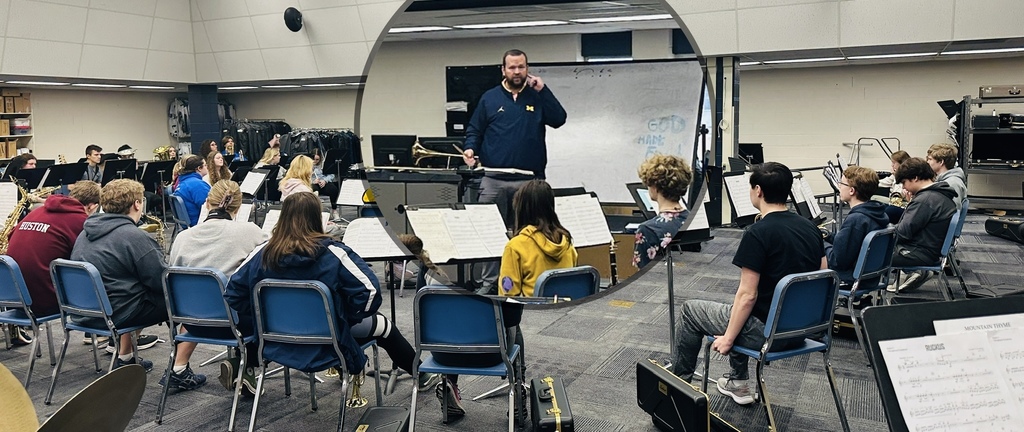 *Menu Update* Due to the Snow Days, our Lunch tomorrow, Friday February 24th, will be Popcorn Chicken Mashed Potato Bowls. Stay safe! #huskielunch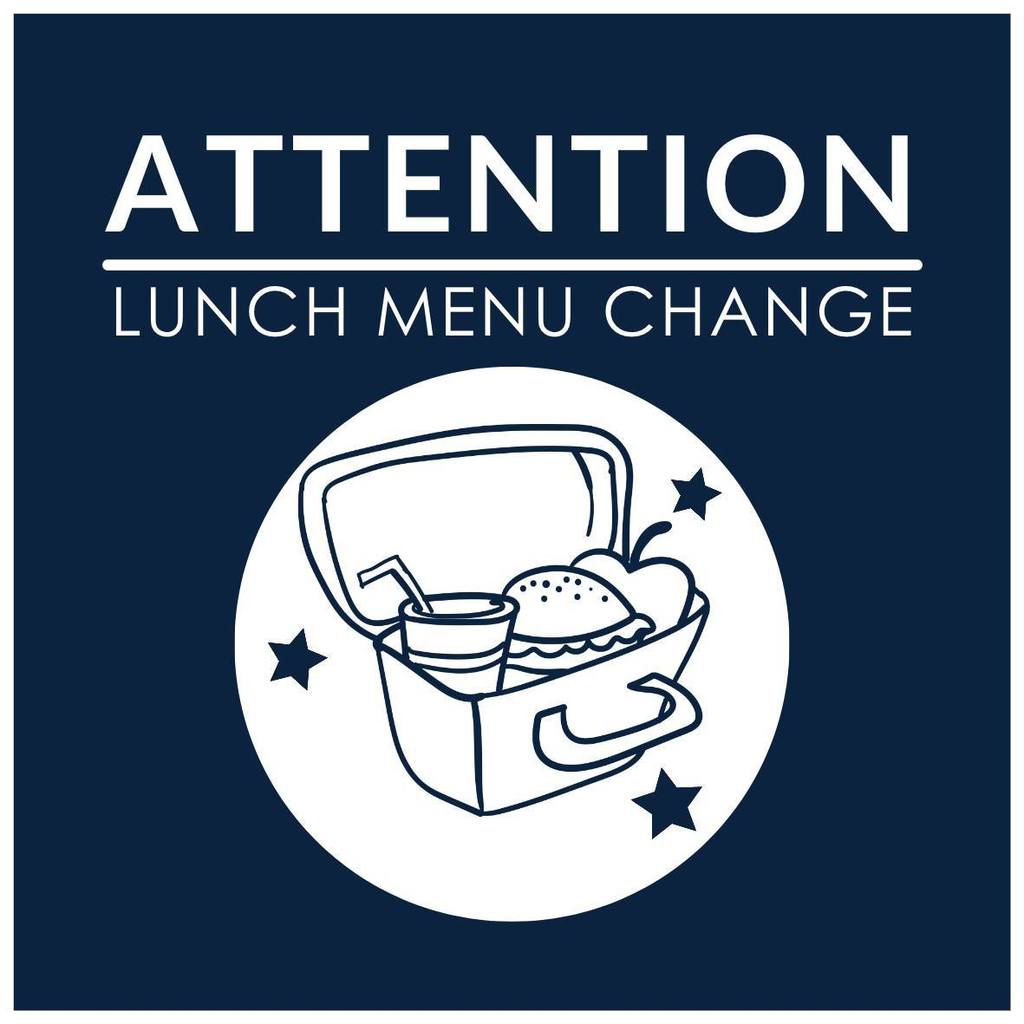 Hemlock Public School District will be closed on Thursday, February 23, 2023.

The HPSD maintenance department recently removed sound boards in the elementary school gym so we can repaint the space over spring break and be ready for the renovations (floor and updated sound boards) over the summer. #Huskietastic #AlwaysGettingBetter #Since1863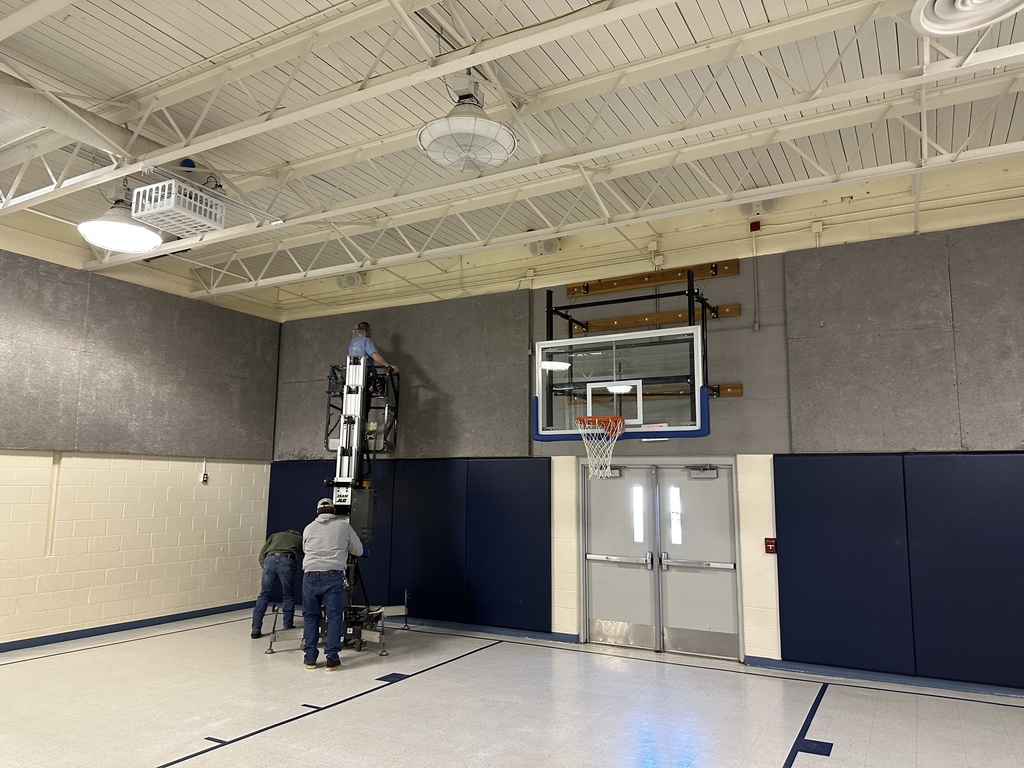 Wednesday Words of Wisdom #WednesdayWOW #BetterTogether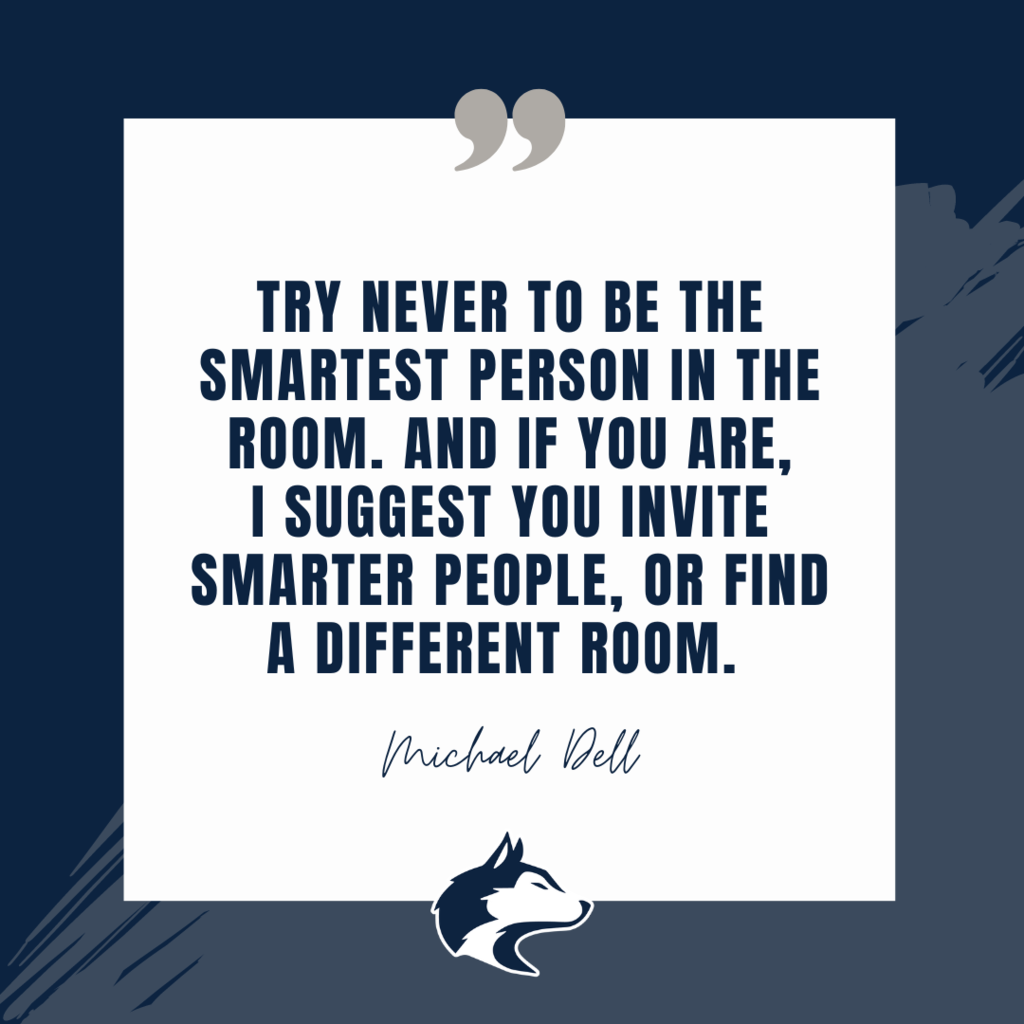 #WTG Jamie Slate, 2023 SVSU STEM Star award winning educator. #huskietastic #bettertogether #since1863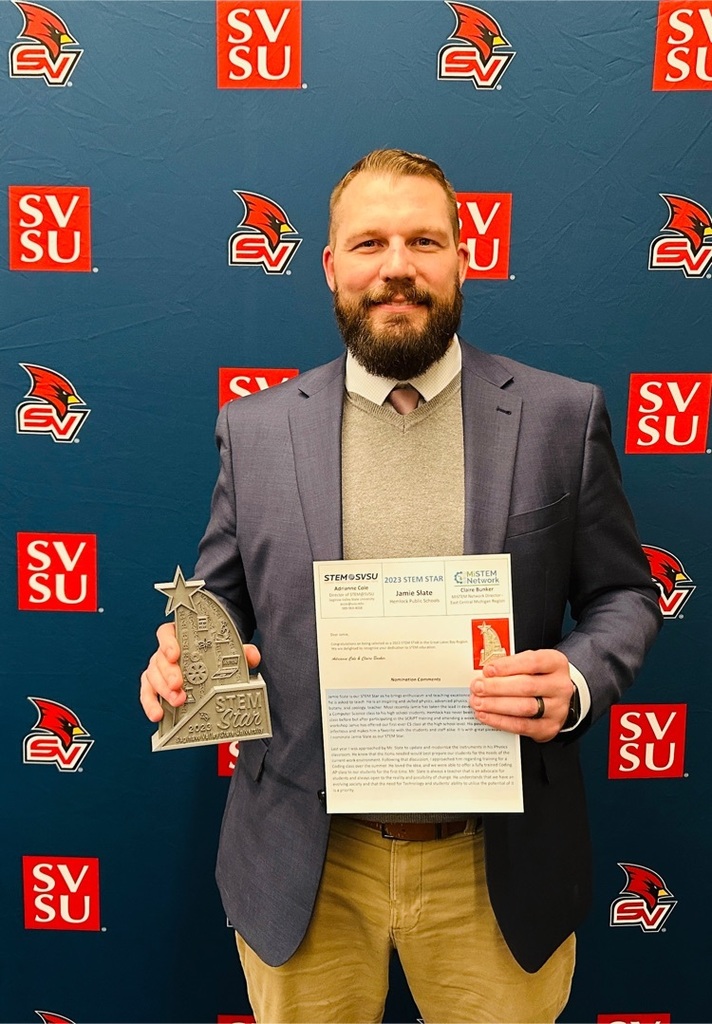 Hemlock Public School District will be closed on Wednesday, February 22, 2023.

Calling all our littlest huskie pups... preschool registration begins on Monday, February 27 at 8:00 am. Contact the Preschool Director, Megan Bedford, with any questions:
Bedford.Megan@hemlockps.com
or 989-642-5221 ext. 2121. #BetterTogether #HuskiesRunInPacks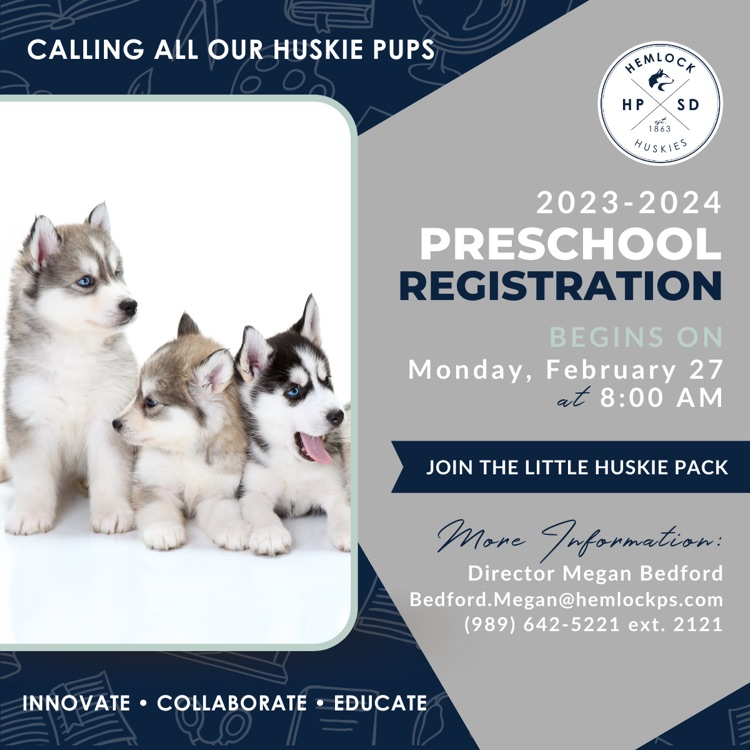 *News Flash* Newsies Jr. is coming to Hemlock Public School District. Read all about it: Hemlock High School Theatre is delighted to announce that tickets go ON SALE to the public one week from today. Set your alarm! You won't want to miss it.