Hemlock Public School District STEM Champion, Andy Ault from HSC has championed STEM Education and initiatives in our community and region. HPSD is fortunate to partner with him and HSC to enhance the opportunities of our students. #BetterTogether #ThankYou#PullTheSled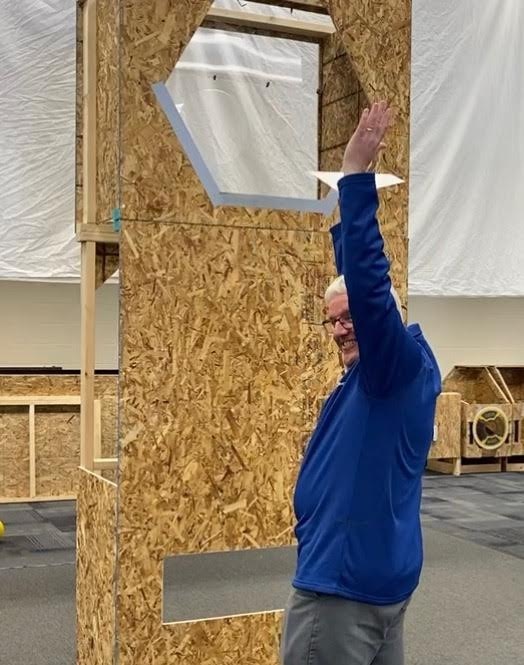 Stay tuned, next up on Over The Shoulder (OTS) Episode 4.4, Band Director Chuck Bicigo. #JazzyJingleBells #BetterTogether #Huskietastic #Since1863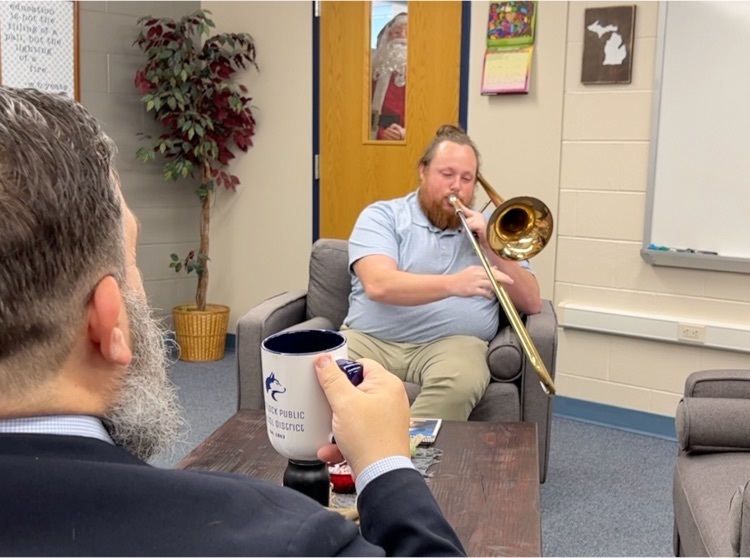 We value our recess monitors! They bundle up and play alongside of our students! Thank you Lindsey, Jim, and Tracy #recessfun #snowplay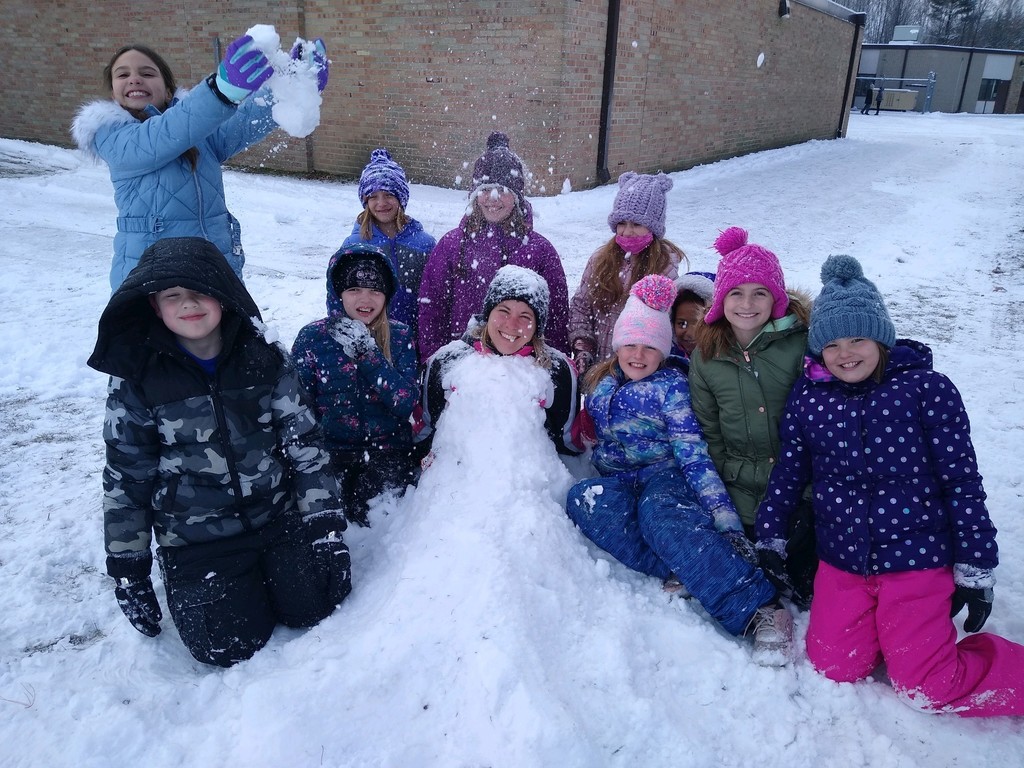 Hemlock Public School District Congratulations Keith Green, Jill Crofoot, and Lela Gronski on graduating from Dale Carnegie. #WTG #We_Invest_in_People #BetterTogether #Since1863 #Huskietastic

CALLING ALL ALUMNI: Our sub rates have gone up! We are offering $105 per day beginning January 5th 2022 with an opportunity for our new $125 preferred sub rate. Check the comments for more resources or call our district at 989-642-5282 #huskietastic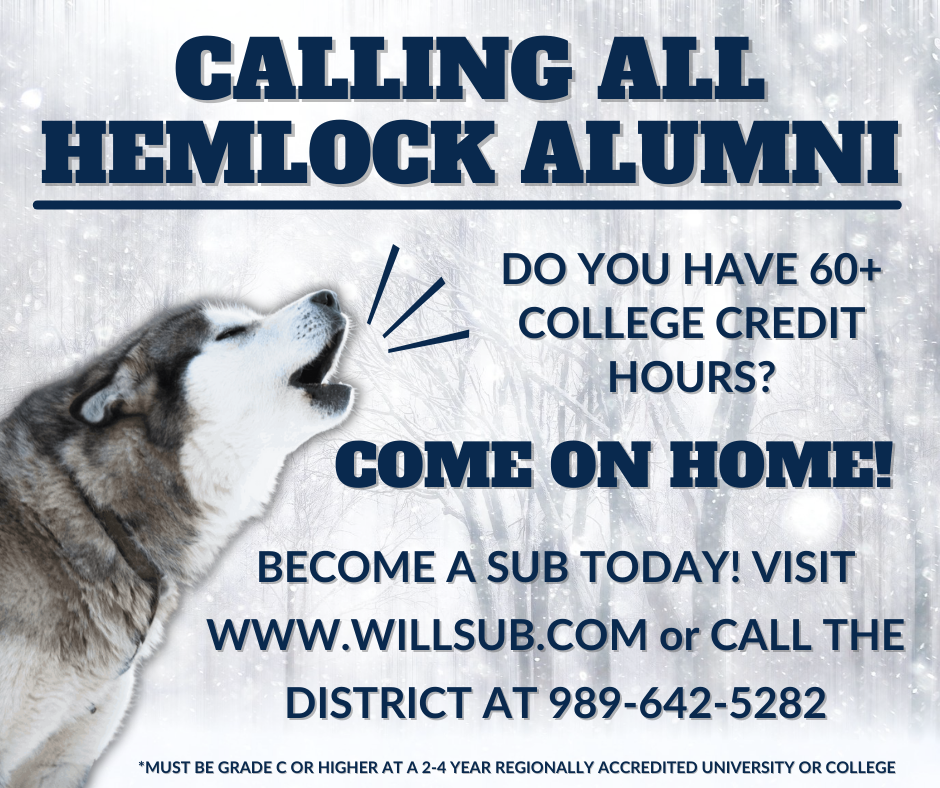 K.C. Ling Elementary teacher, Ms.Lindsay McColley, was excited that her classroom makeover proposal for student organizers was granted. #WTG #AlwaysImproving #Innovation #Huskietastic #Since1863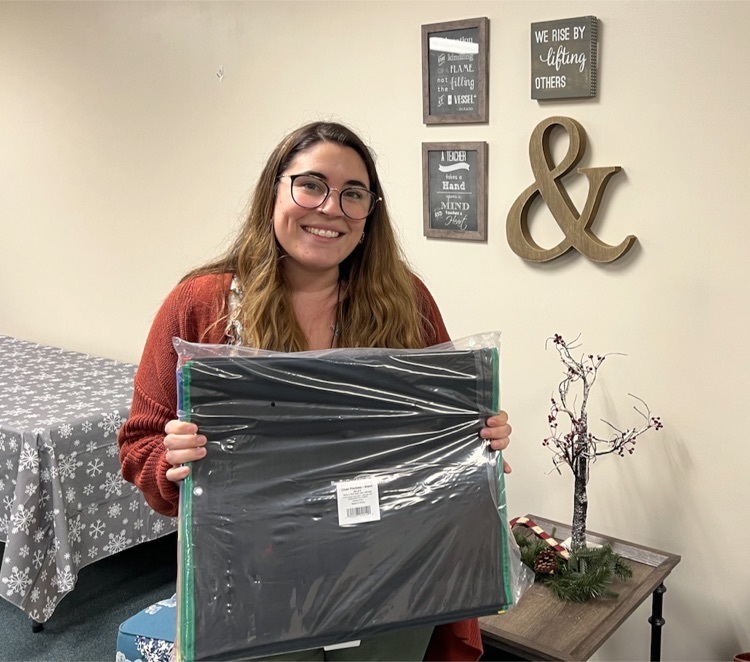 #ThrowbackThursday returns with Mrs. Kehoe's first grade Hemlock Elementary class from 1975-1976. If you see someone you know, tag them! #Since1863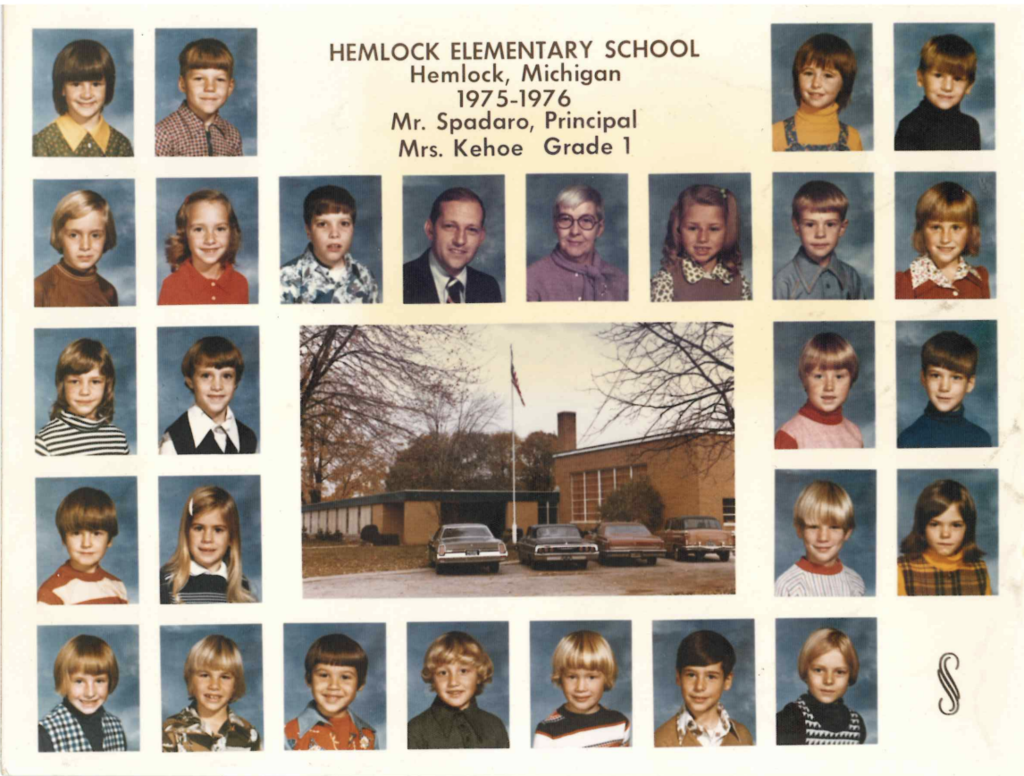 We are excited to invite you to the Grand Opening of the Mary Ann Ling Governance and Professional Learning Center tonight at 5:30 PM. The event will take place at our 200 Wilson Street location, with a ribbon-cutting in the south parking lot and festivities in the gymnasium at Hemlock Elementary, including light music, hors d'oeuvres, and fellowship. See you soon.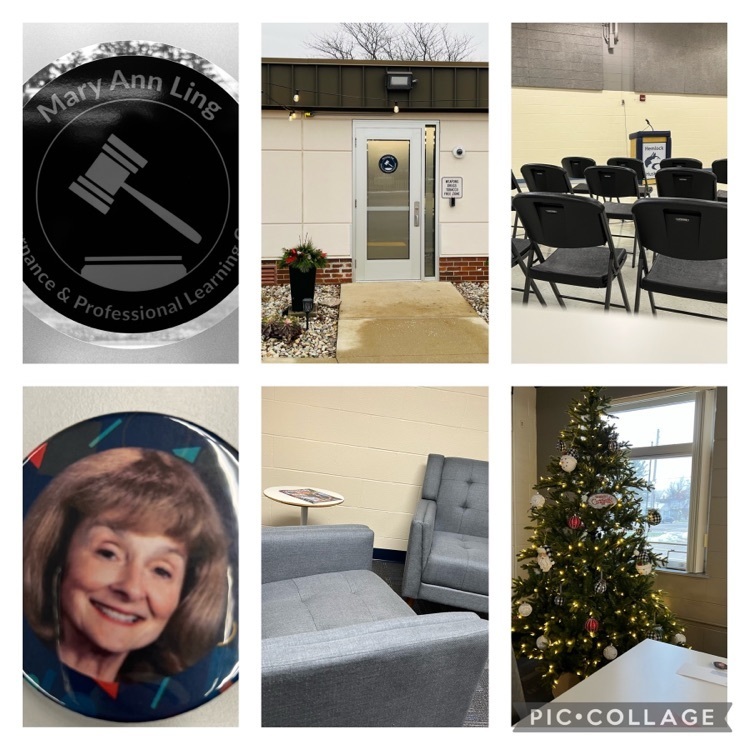 Developing the next generation of world shakers and history makers at Hemlock Elementary. #WallArt #Reading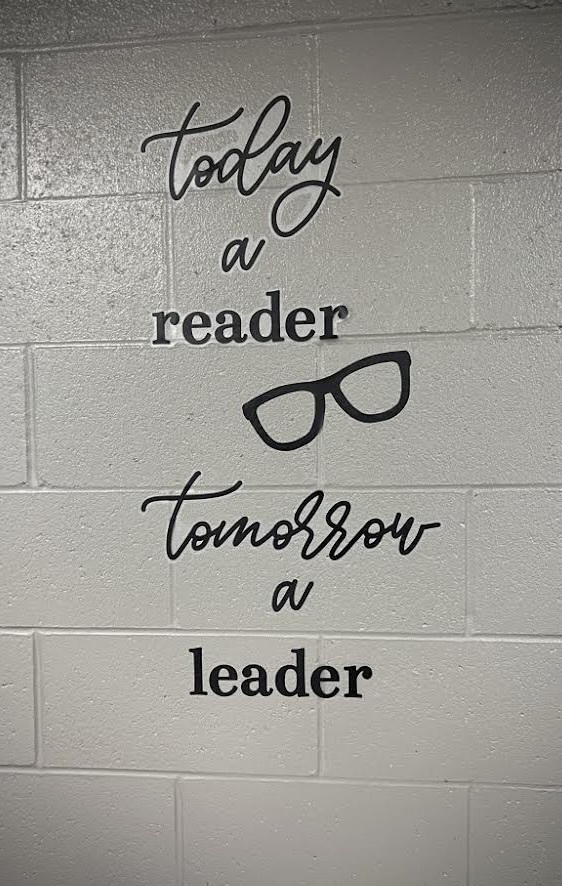 #FirstSNOW#HuskieAngels#huskiejoy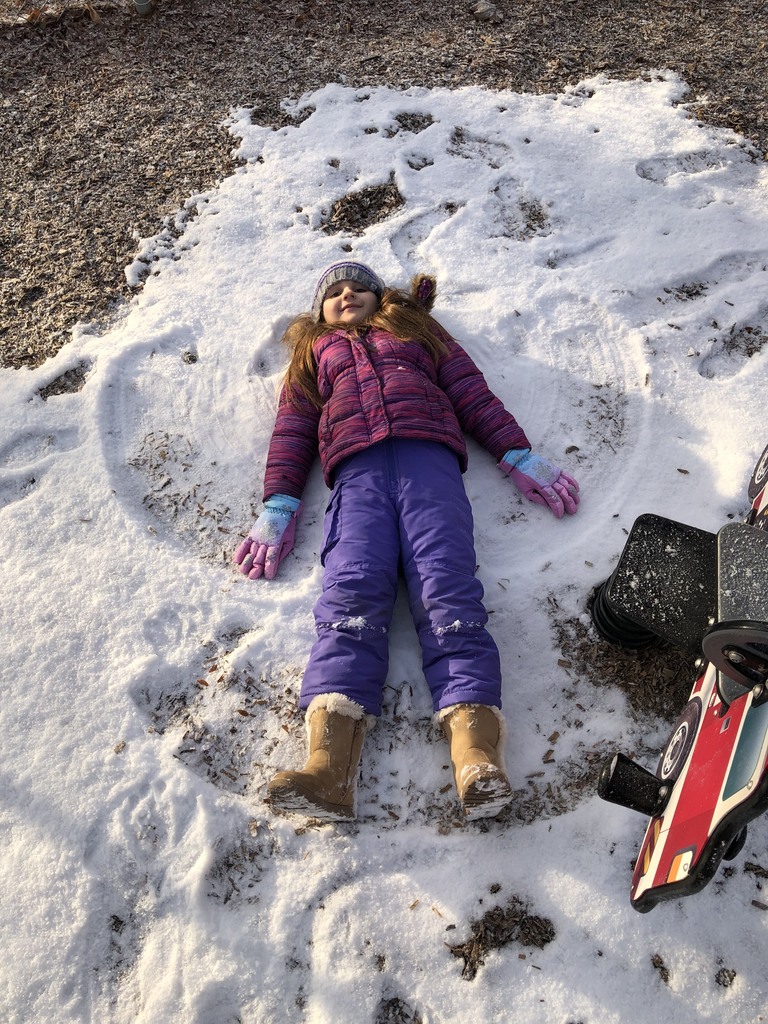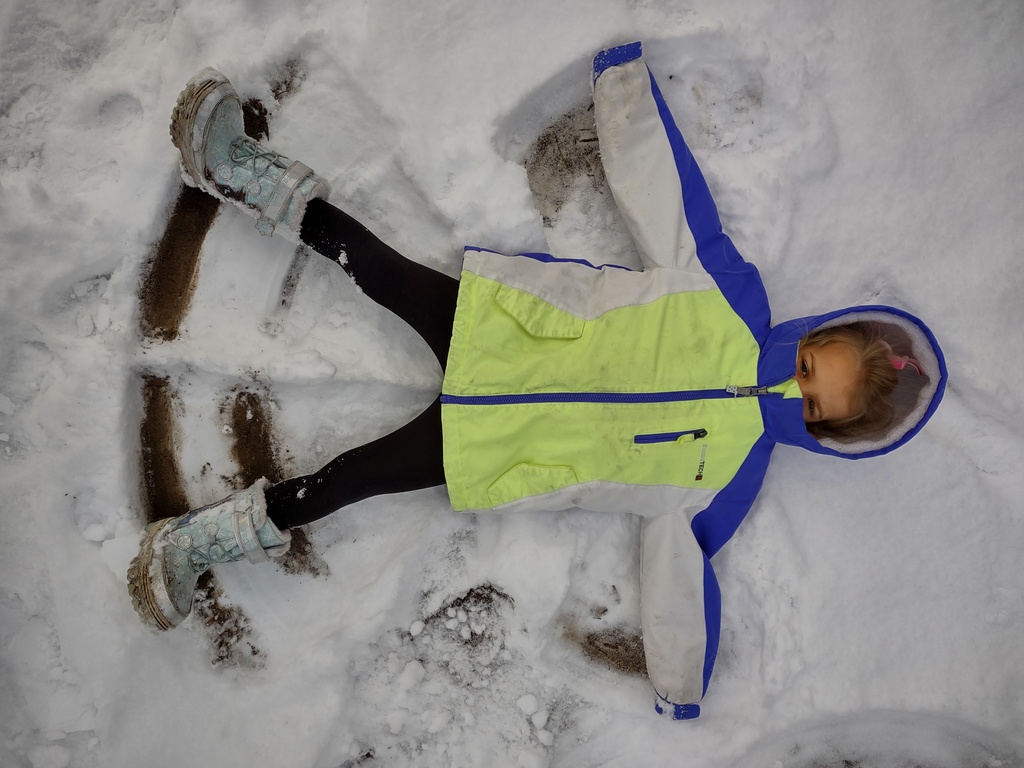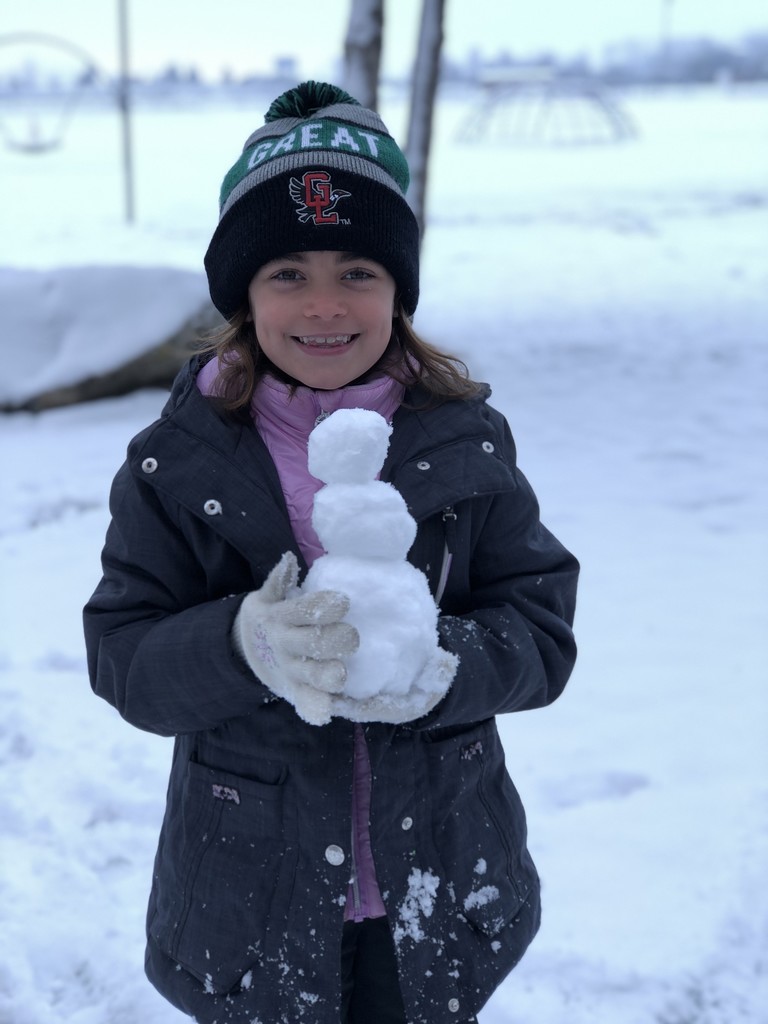 Ms. Sarah Engelhart's classroom was excited that she submitted a proposal and that her request was granted for our latest classroom makeover. Ms. Engelhart's classroom will now have some active chairs for students. #WTG #AlwaysImproving #Innovation #Huskietastic #Since1863

Congratulations, Jill Crofoot on earning Breakthrough Award at Dale Carnegie Leadership Training. #WTG #BetterTogether #Huskietastic #InnovateCollaborateEducate #since1863 #Investing_in_people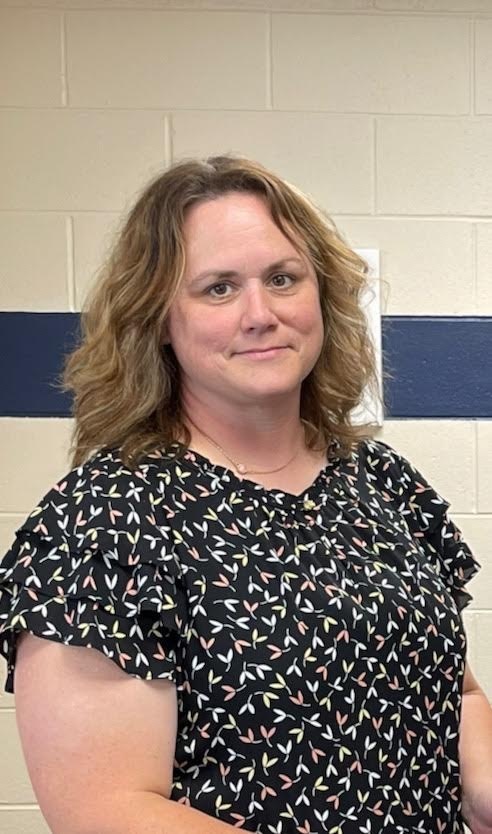 SAVE THE DATE: Our senior lunch and learn series continues. Mark your calendar and RSVP today by calling (989) 642-5282 today. Limited seats are available. #LunchAndLearn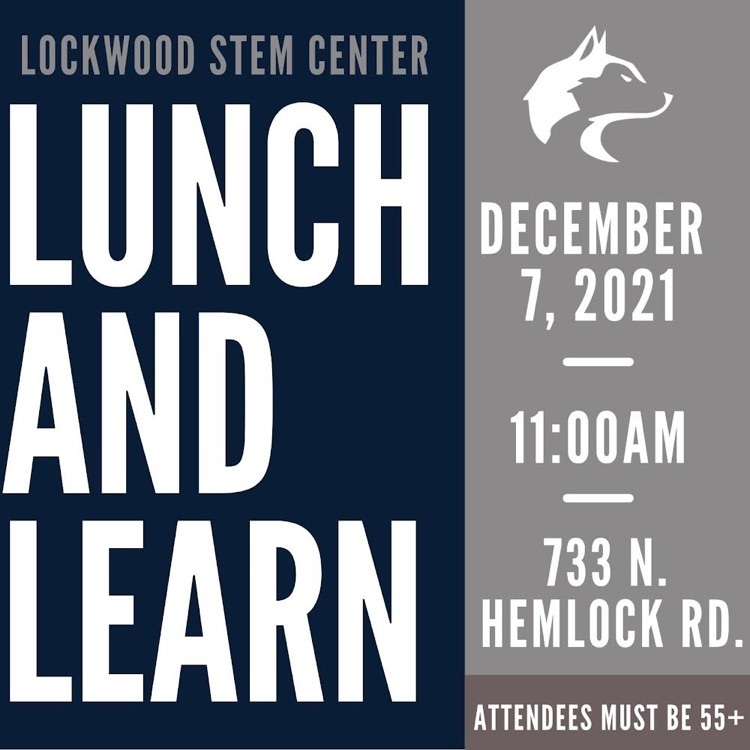 Menu change for Monday, November 29th. #pizzatastic #crazy4calzone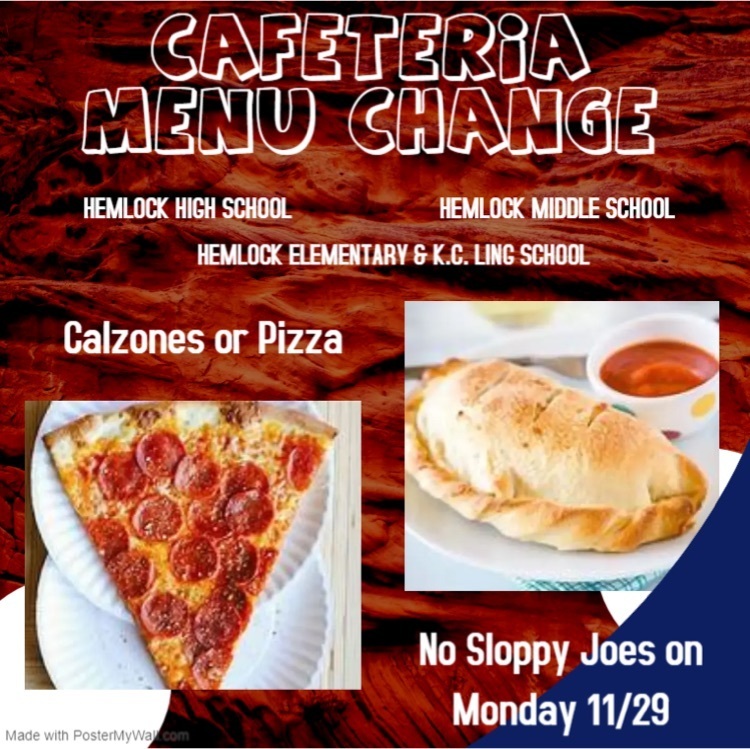 To all of the Huskie Pack.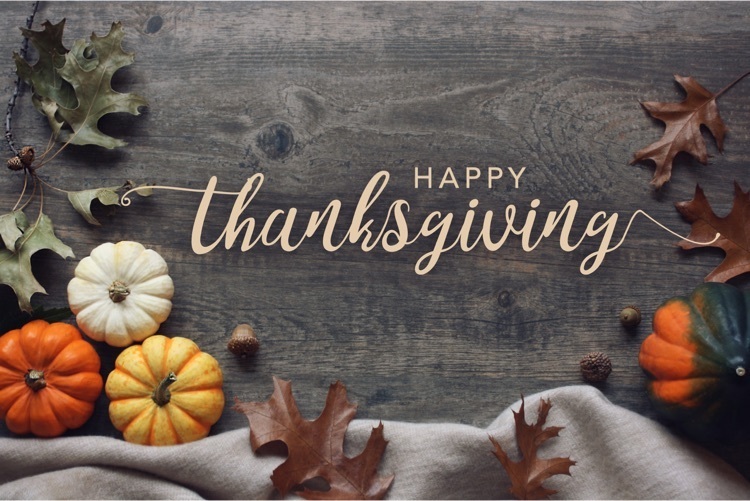 Sliding into the holiday weekend! Reminder-No School tomorrow. Enjoy the long weekend. #HappyThanksgiving #turkeyday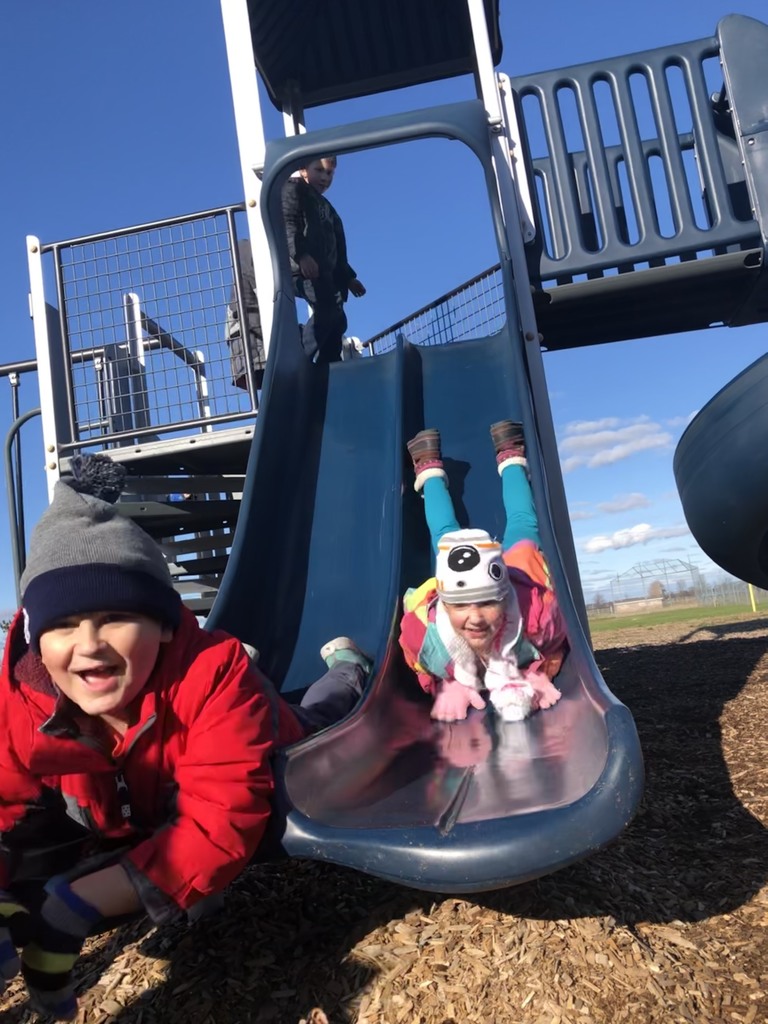 Hemlock Public School District is excited to welcome Cassidy Mott-Chinevere to the Huskie Pack. Cassidy is the newest member of our food service department. We have room for you to join Cassidy, consider your application today. #Huskietastic #BetterTogether #PullTheSled #Since1863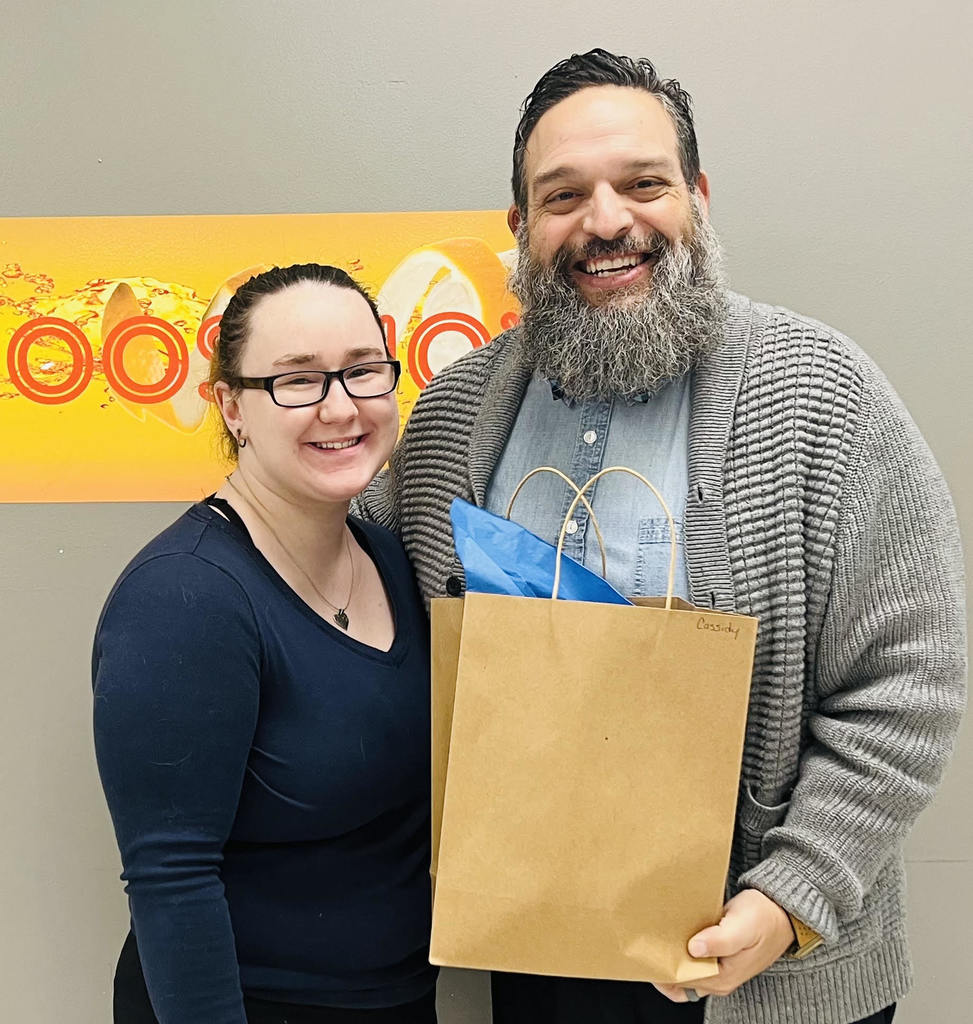 Our wreath entry for the Hemlock Business Association wreath raffle was decorated by Becky Killingbeck. Tickets may be purchased during school hours at our 200 Wilson Street office for $1 per ticket or six tickets for $5. #Huskietastic #PulltheSled #BetterTogether #ProudHBAMember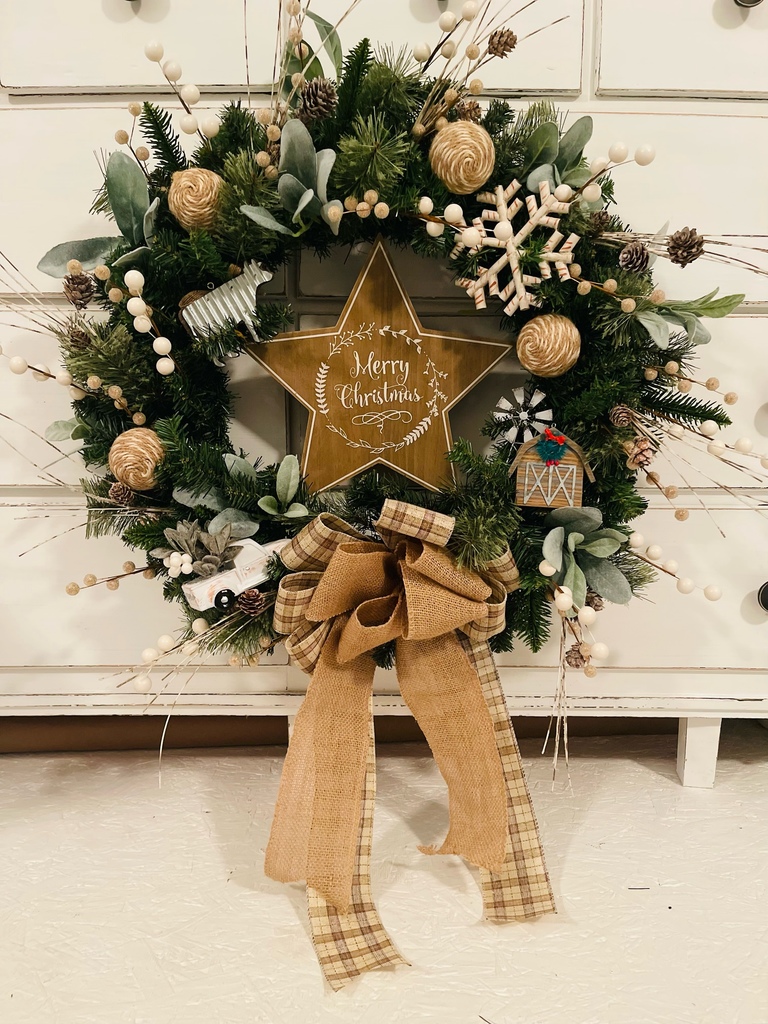 REMINDER: No school Wednesday, Thursday, Friday this week. Enjoy Thanksgiving break! #Grateful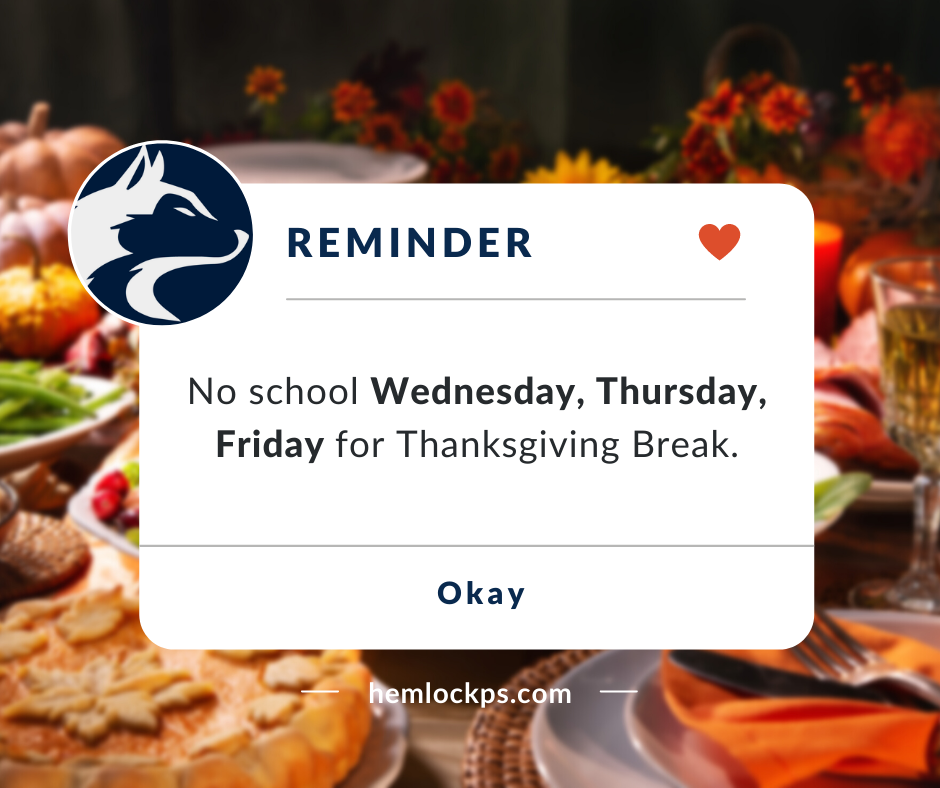 Our senior lunch and learn series continues. Mark your calendar and RSVP today by calling (989) 642-5282 today. Limited seats are available. #LunchAndLearn