Hemlock Public School District recognizes Shawn Enright for 5+ years of service. #bettertogether #huskietastic

Hemlock Public School District recognizes Amy Bry for 25+ years of service. #bettertogether #huskietastic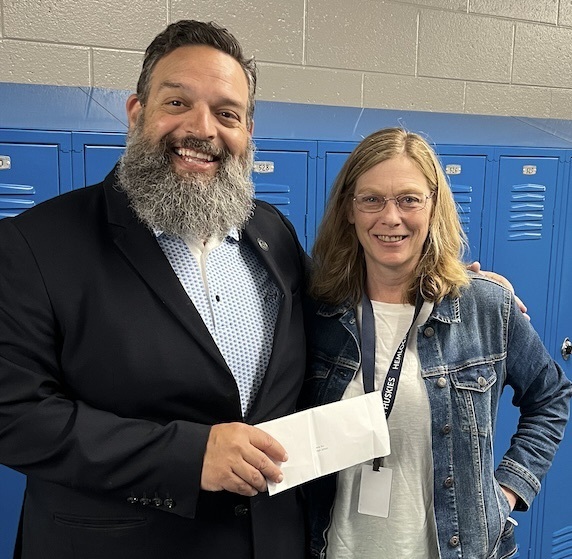 The Friday before Memorial Day is used to bring awareness to skin cancer as we are heading into summer break. Please read up on #FryDay and practice sun safety this weekend.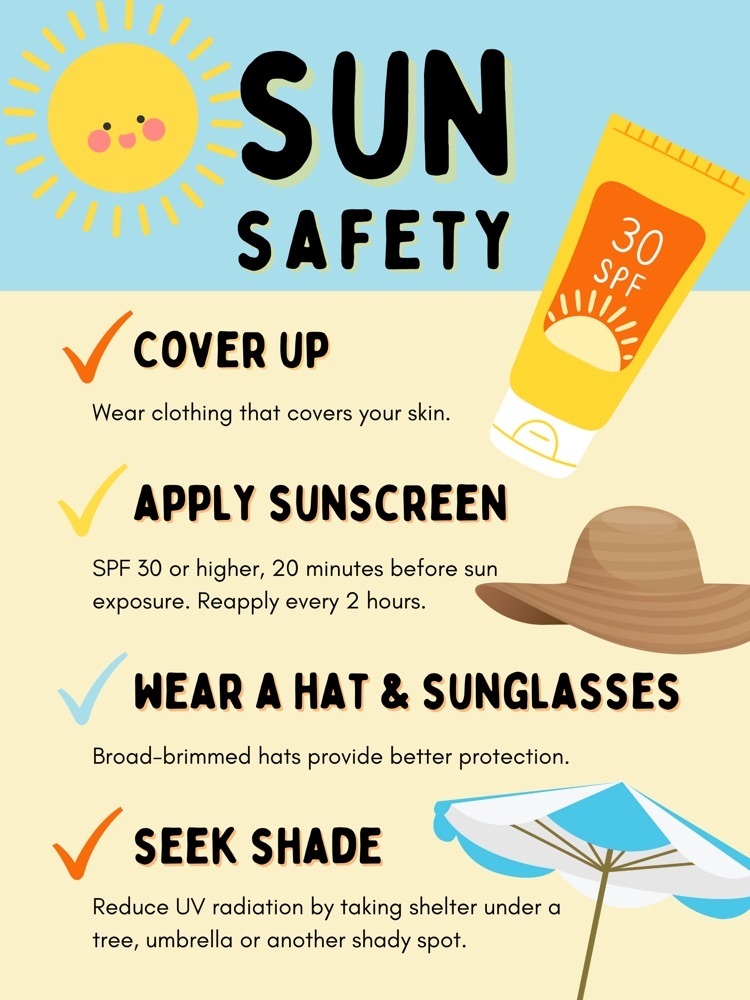 #CO2035 Young-5 graduation took place this week! Congratulations Class of 2035!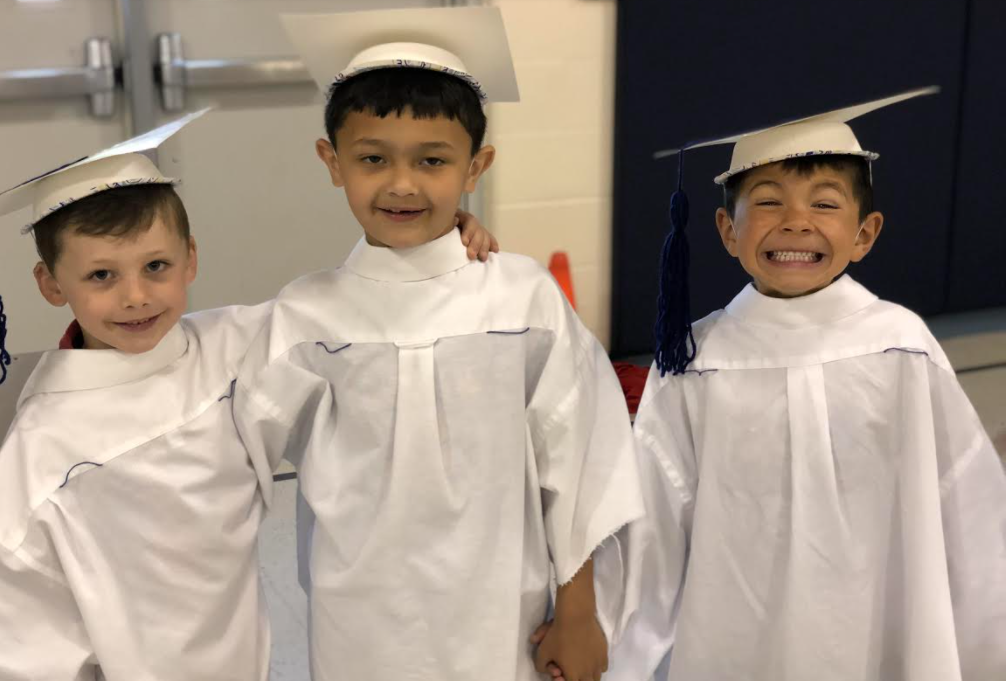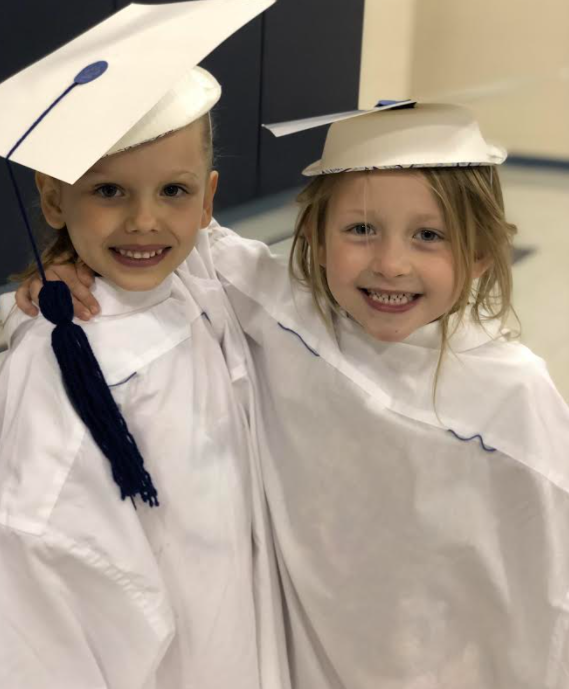 Take a look at what's for breakfast and lunch in June!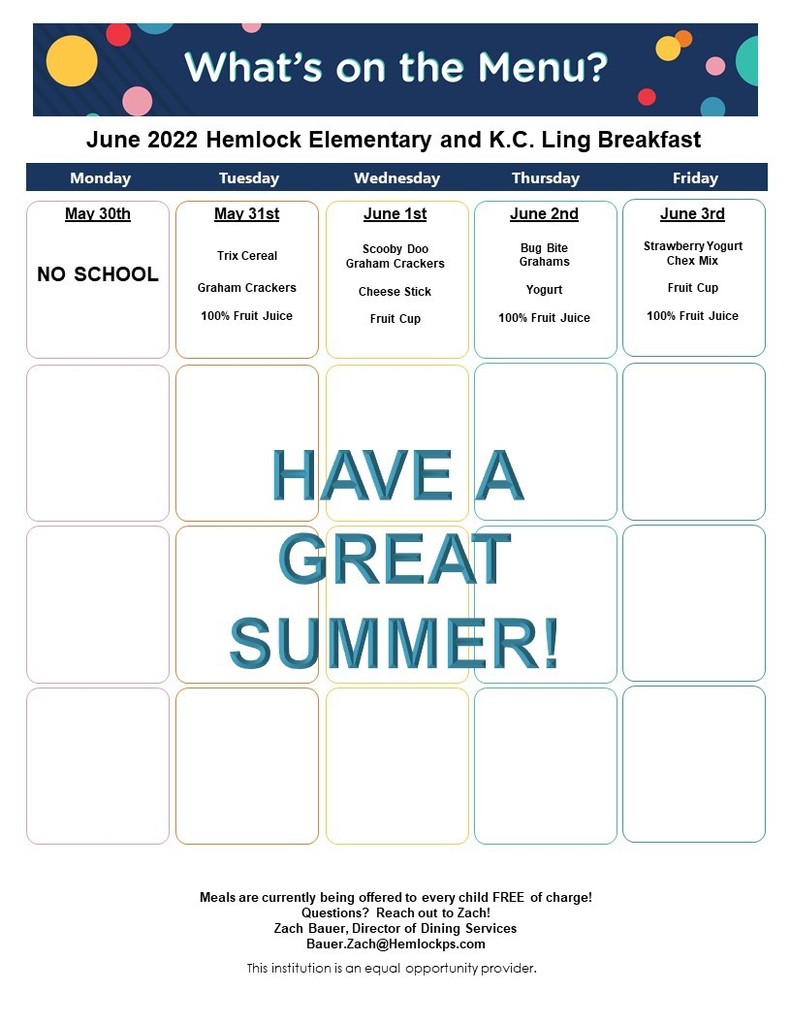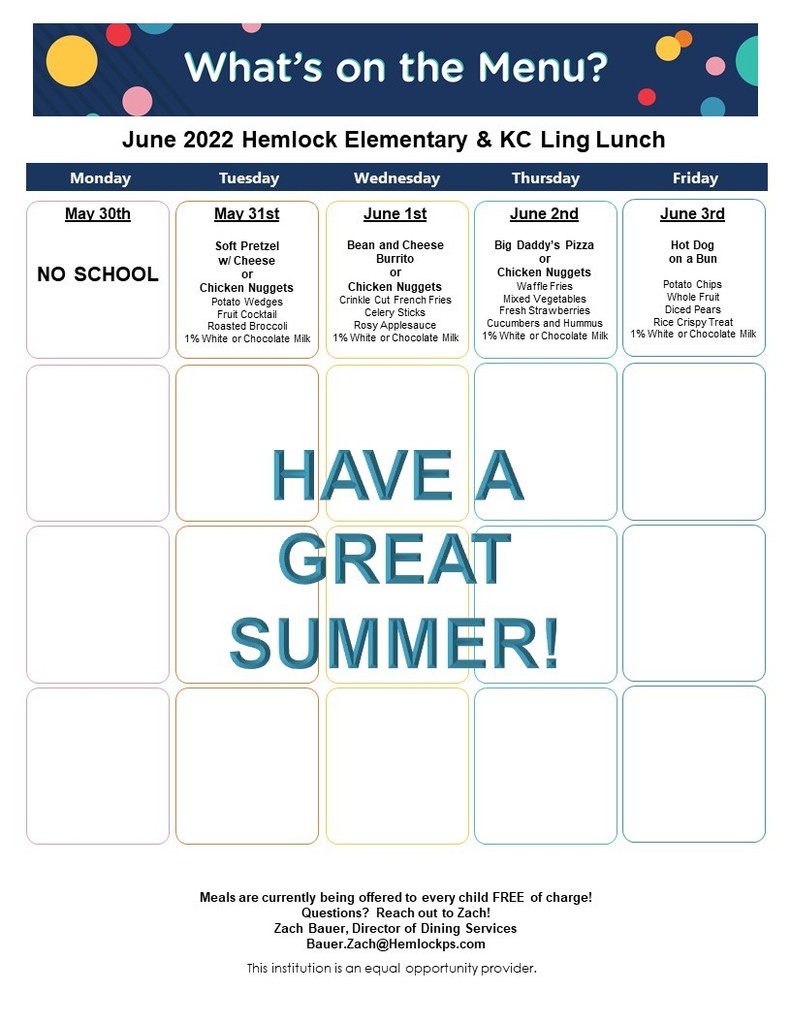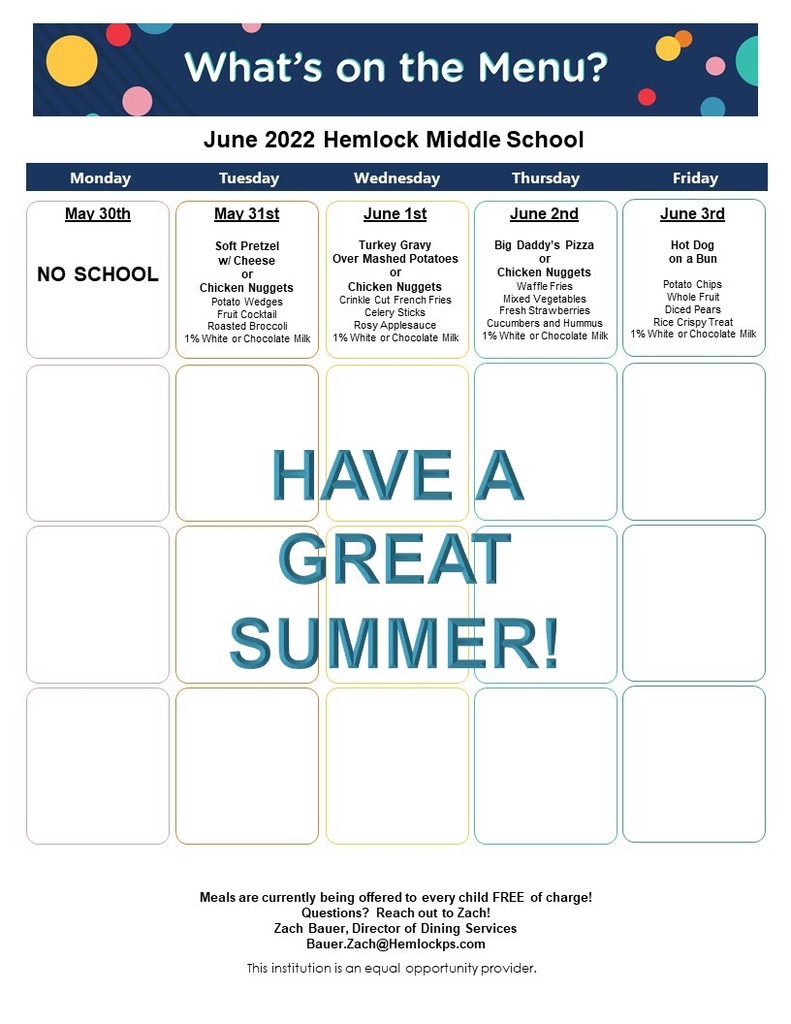 For this #ThrowbackThursday we are honoring the class of 1942 because 80 years ago they were doing the exact same thing as our 2022 seniors are accomplishing tonight. We celebrate both classes as graduates of Hemlock High School and look forward to your future as alumni. #Graduation

Hemlock Public School District recognizes Bryan Sysak for 25+ years of service. #bettertogether #huskietastic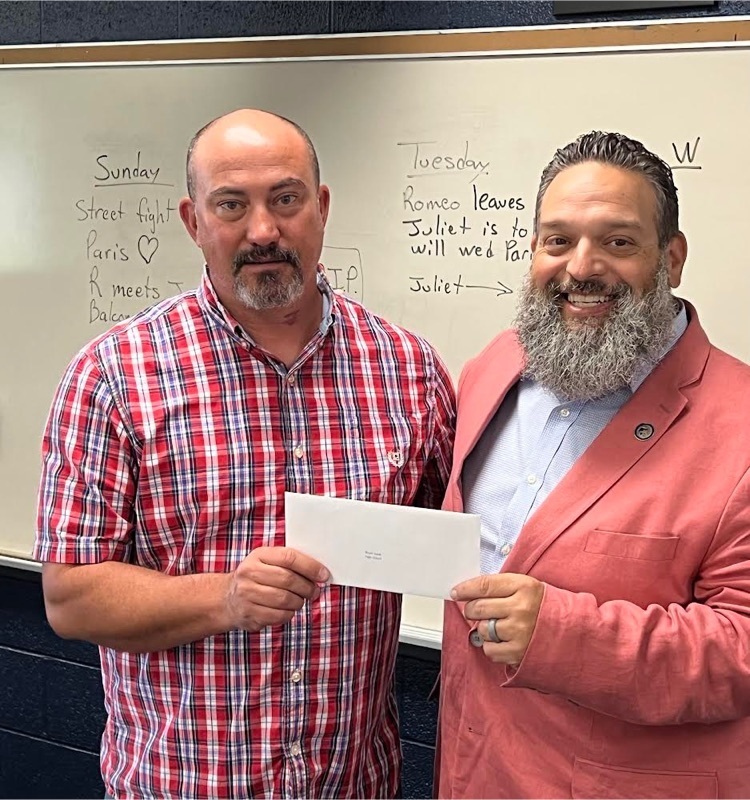 Due to the impending weather forecast, the 2022 Commencement ceremony will be held in the high school gym beginning at 8pm. We will distribute 10 tickets to each graduate this morning at rehearsal. Ticket holders will be able to enter at 7:15pm, all others at 7:45pm.

Our #SpiritDays have been heating up all week! Who are you rooting for? We think Mr. Green and Mr. Chase should have another dance off to decide! #huskietastic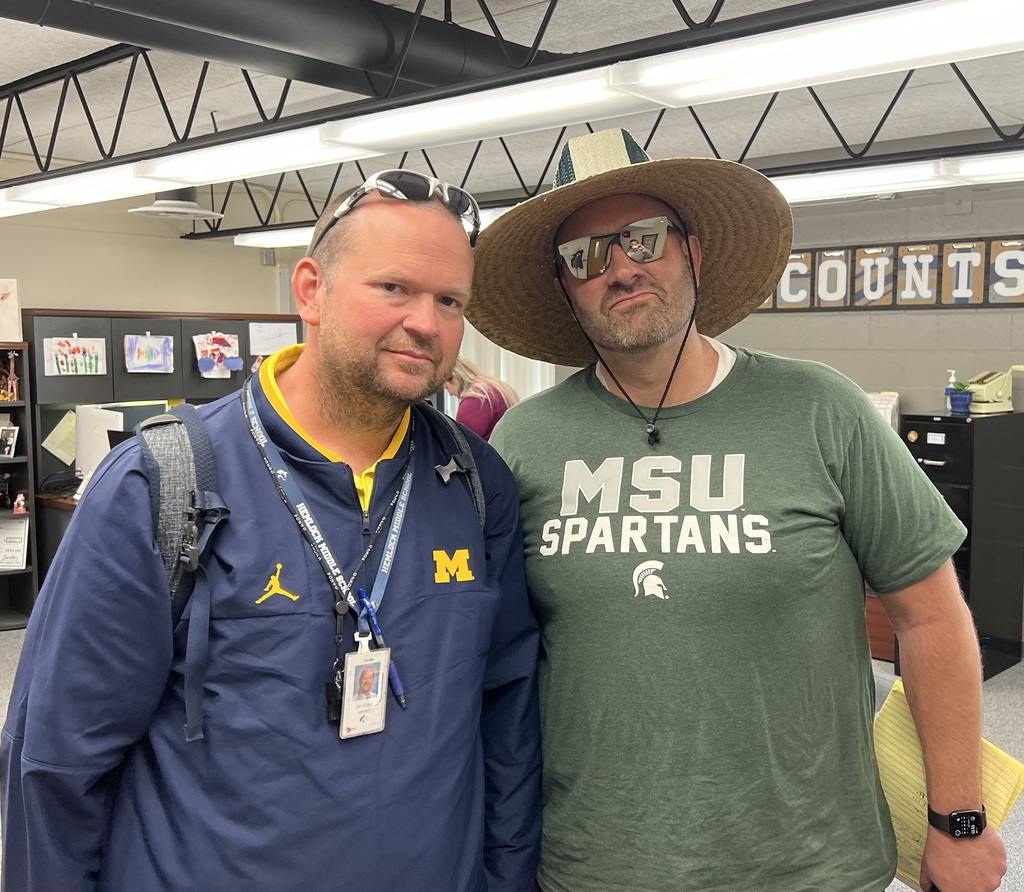 1996 F250 For Sale "as is": HPSD is accepting sealed bids until Friday, June 3rd, at our office located at 200 Wilson Street on this vehicle. Include your name, phone number, and your bid amount; the minimum bid consider is $1,200. You can inspect the vehicle at 1095 N. Hemlock Rd during hours of operation. Please do not leave questions on this post or via DM.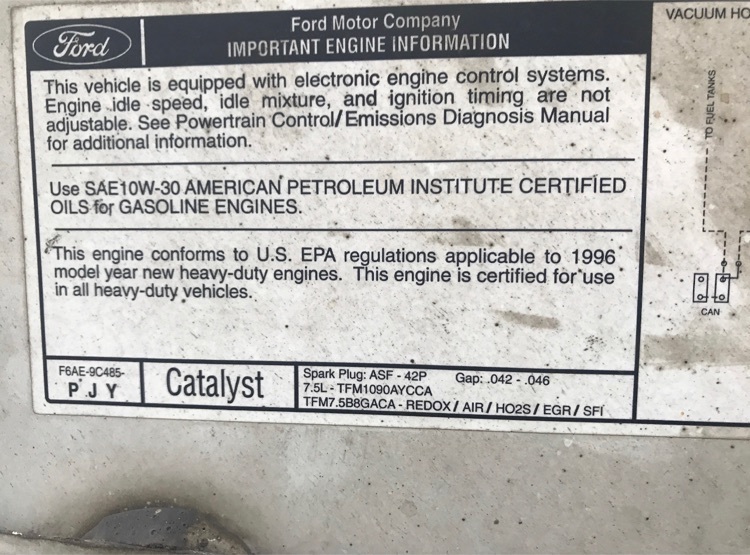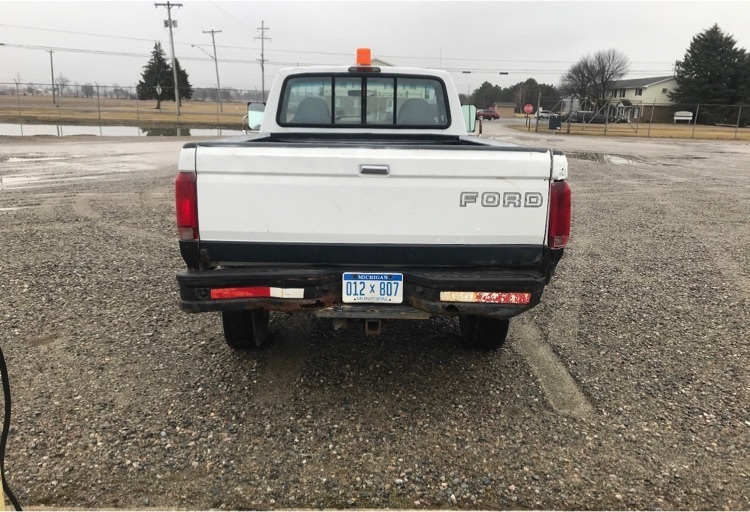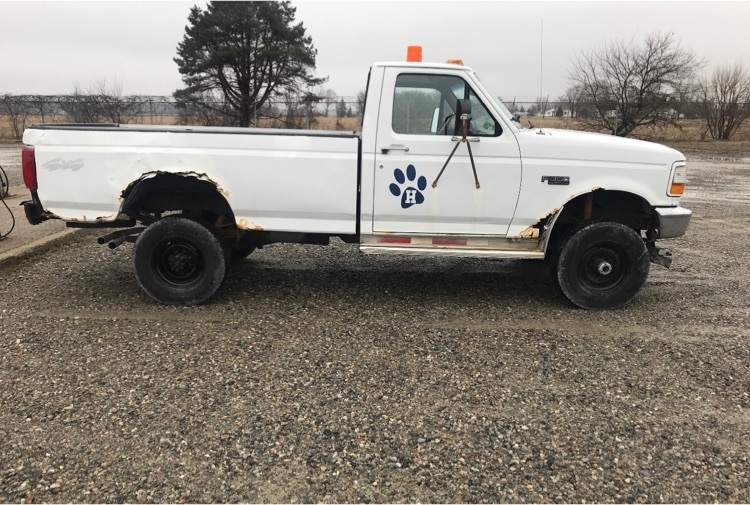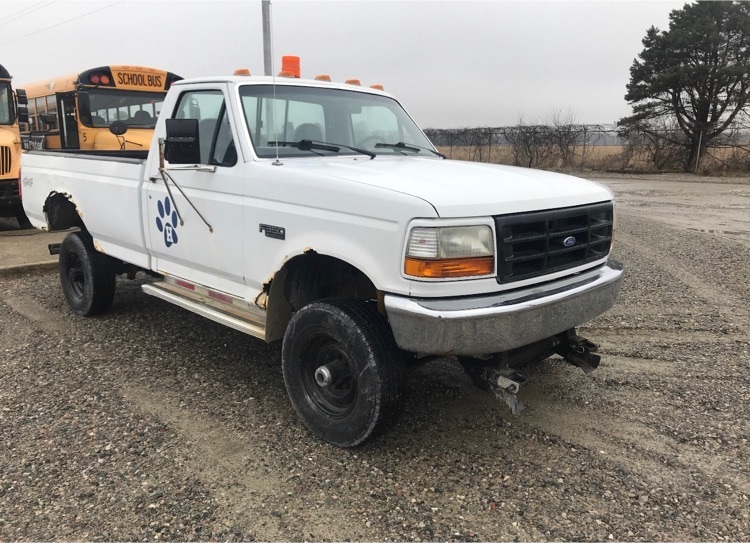 Hemlock Public School District recognizes Keith Green for 25+ years of service. #bettertogether #huskietastic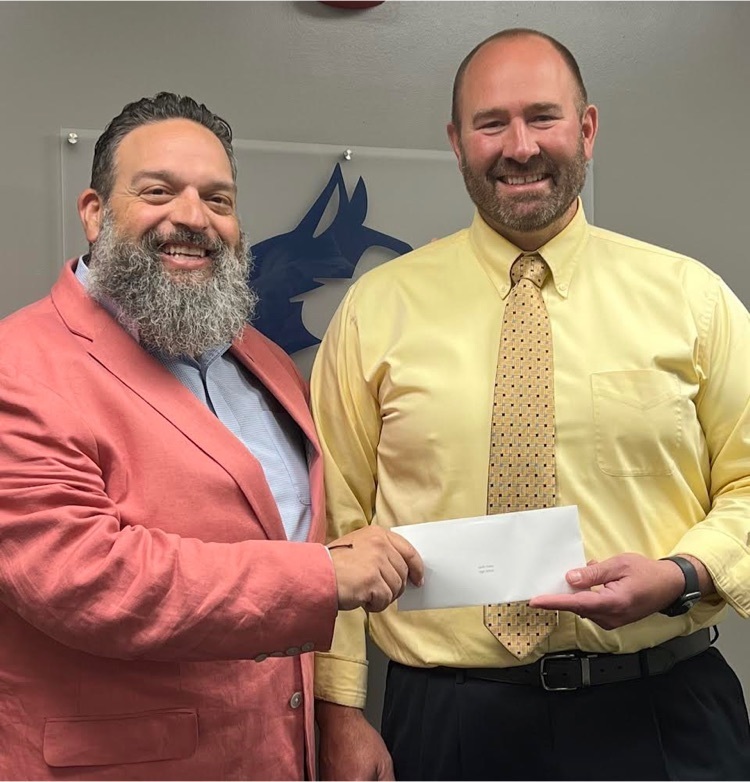 We didn't just wake up as the #MACUL Innovative District of the Year and we won't stop now that we have the title. Innovation is a continuous journey of pushing forward with our focus on student success. #huskietastic #since1863

Hemlock Public School District recognizes Lindsey Morrison for 5+ years of service. #bettertogether #huskietastic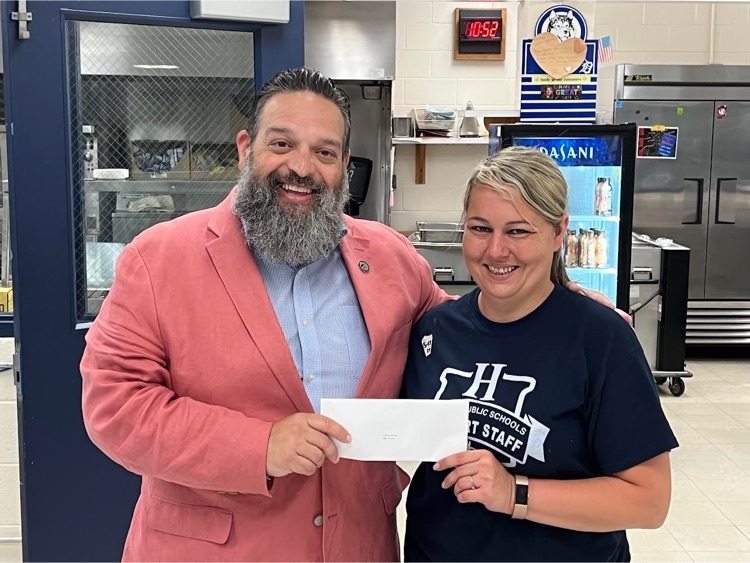 Hemlock Public School District recognizes Theresa Morgan for 20+ years of service. #bettertogether #huskietastic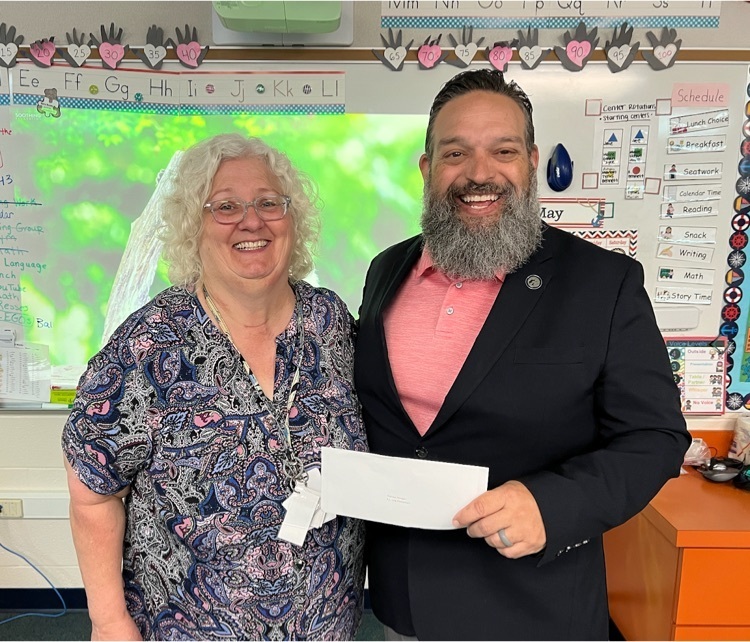 Hemlock Public School District recognizes Erica VanAlst for 5+ years of service. #huskietastic #bettertogether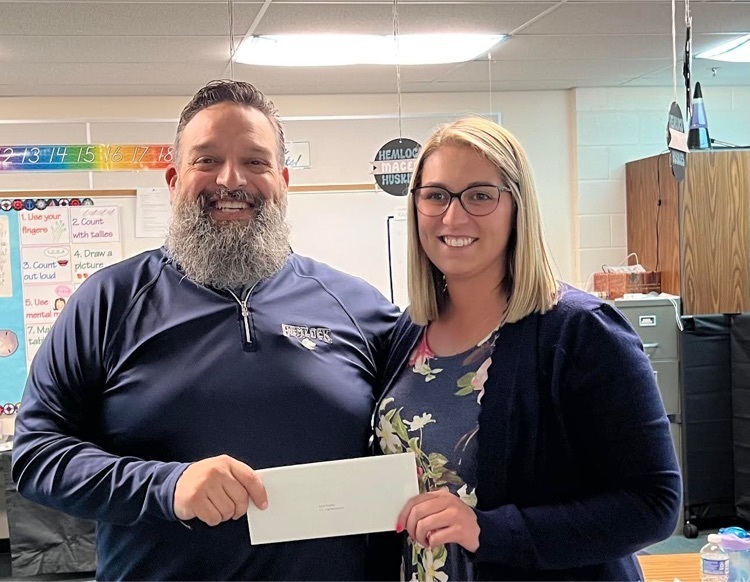 #ICYMI Hemlock Elementary music students performed their spring concert to an impressed crowd. #huskietastic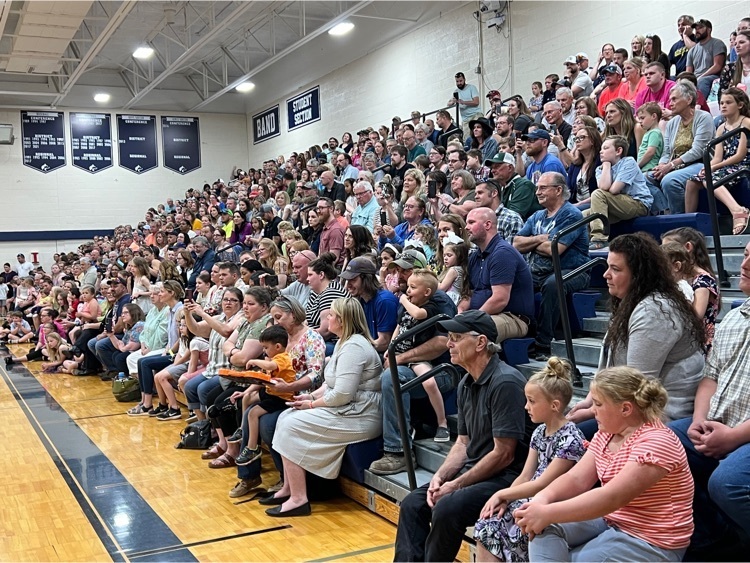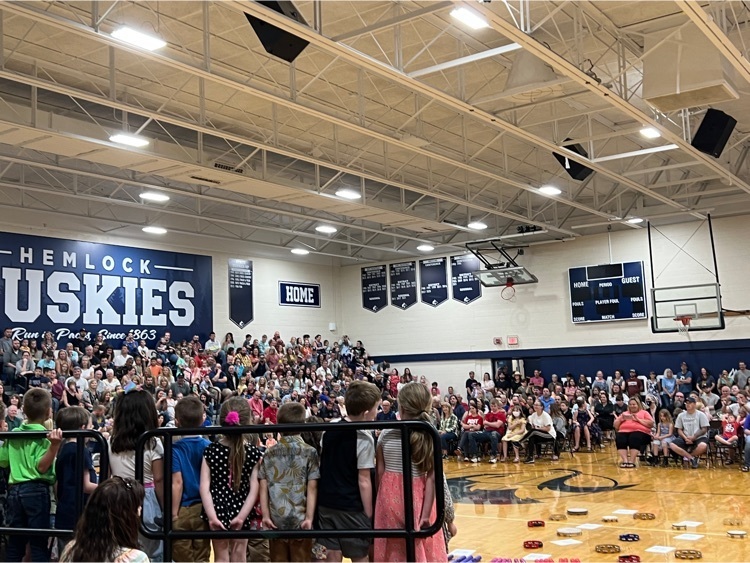 Congratulations to #LoveOfTheArts Superintendent Award winner Kyrie Rames! #WTG #Huskietastic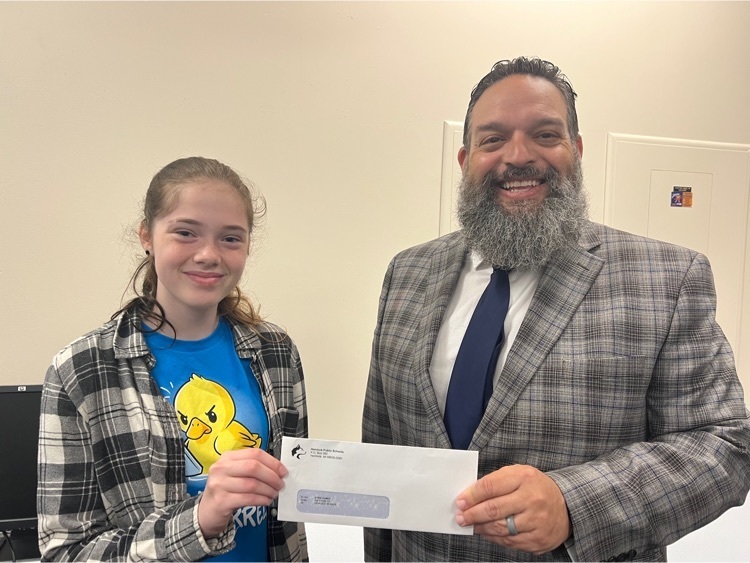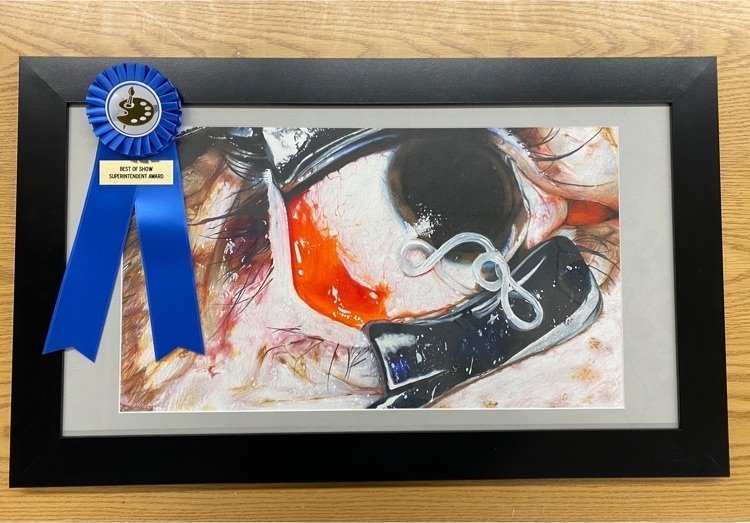 Hemlock Public School District recognizes Stacey Langworthy for 20+ years of service. #bettertogether #huskietastic

For this #ThrowbackThursday take a look at our middle school band from '93-'94! #huskietastic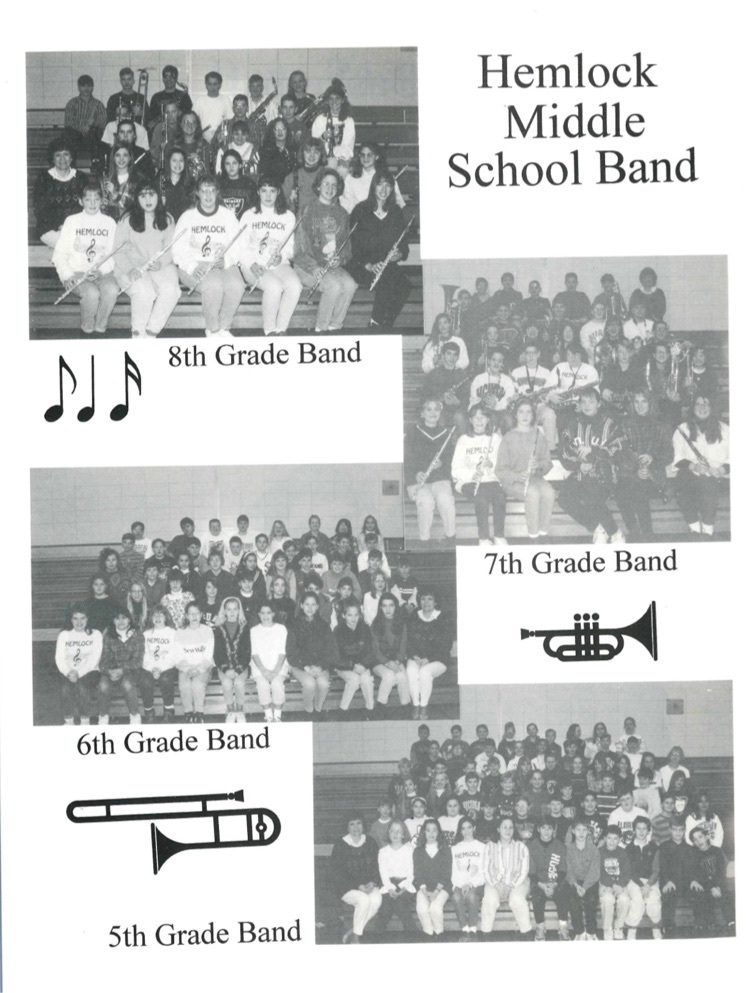 Hemlock Public School District recognizes Annette Ludu for 20+ years of service. #huskietastic #bettertogether