#FRC5712 Hemlock's Robotic team, Gray Matter crushed it today in Midland, wrapped up the day 8-0 in competition and in first place headed into tomorrow.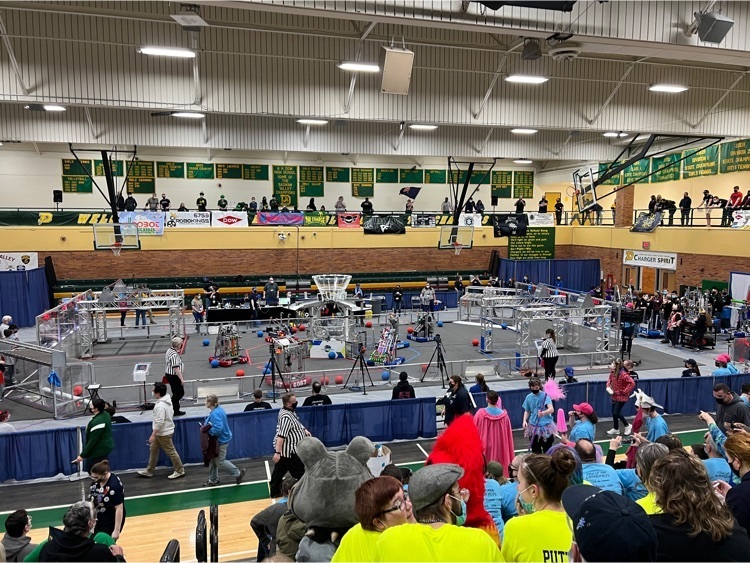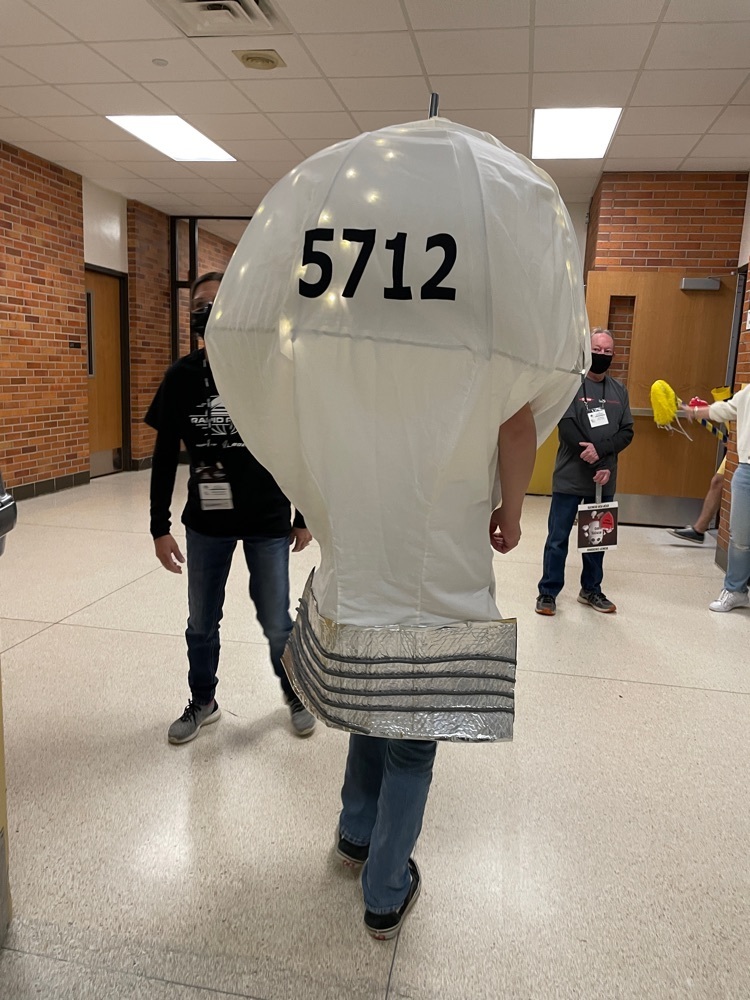 It has been a busy week at the #LockwoodSTEMCenter with Robotics Teams from Swan Valley, St.Charles, Merrill, Freeland, and Saginaw High, gearing up for this weekend's competition in Midland. #bettertogether #since1863 #huskietastic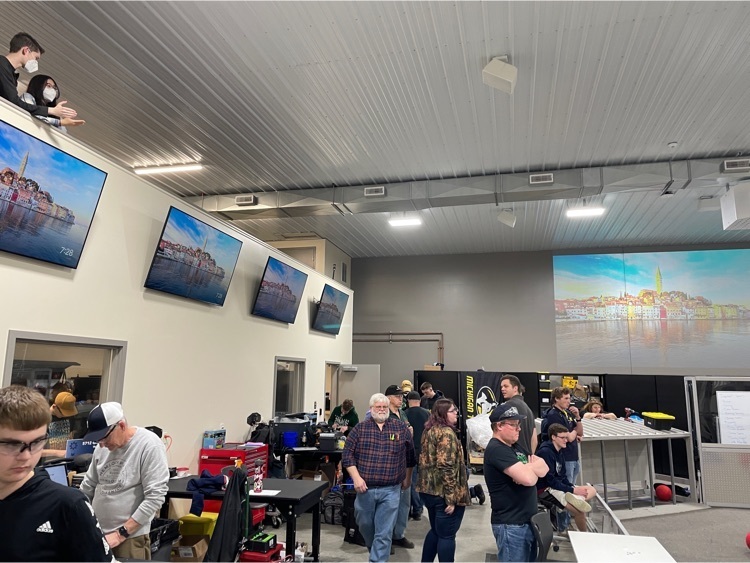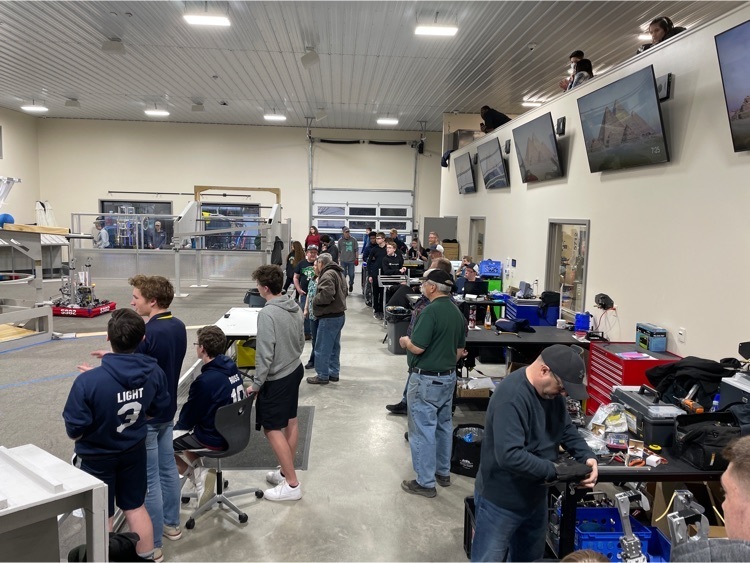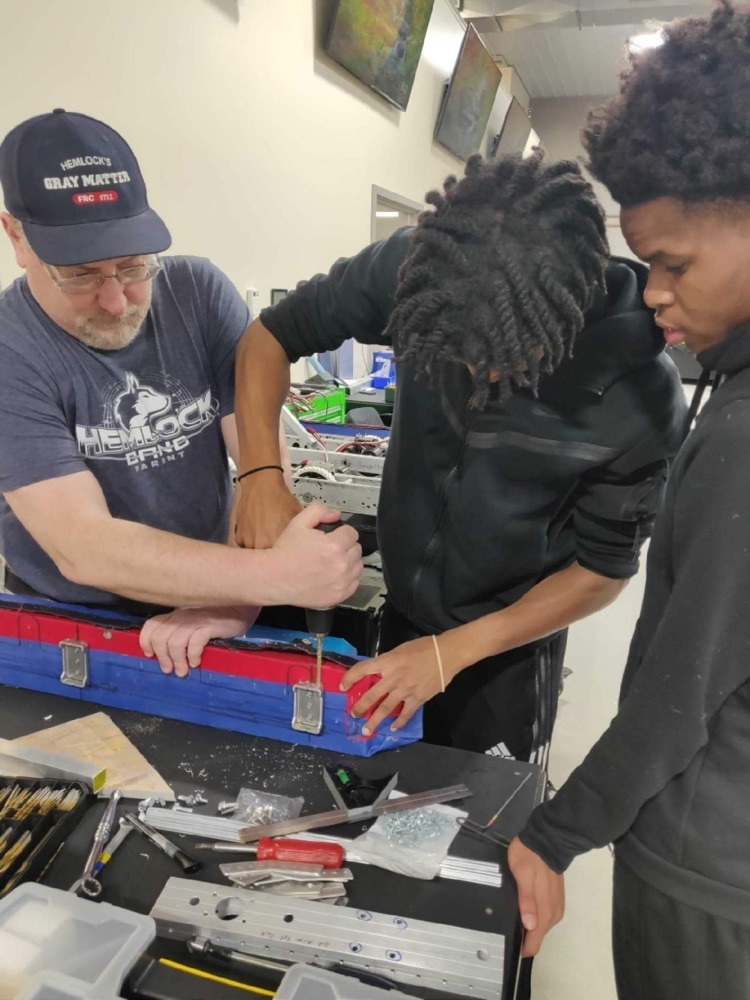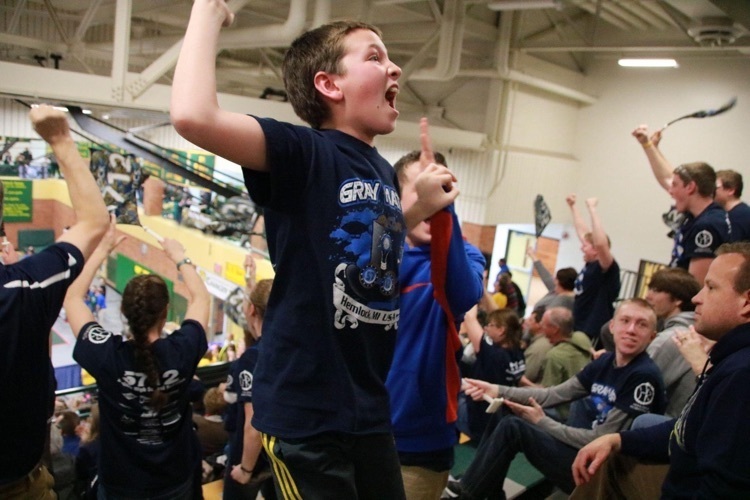 #ThrowbackThursday returns with two of our original early childhood center employees who helped us launch the center in 2014 and still work for us today! Abby King and Jessica Zeitz. #huskietastic #bettertogether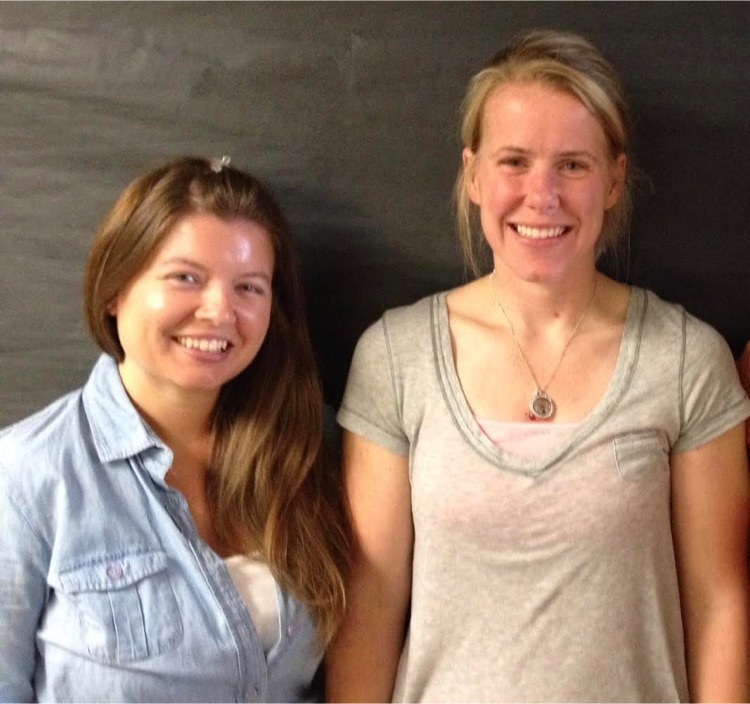 #konaice #huskiebreak Students from K.C. Ling and Hemlock Elementary Schools enjoyed Kona Ice as a treat before spring break!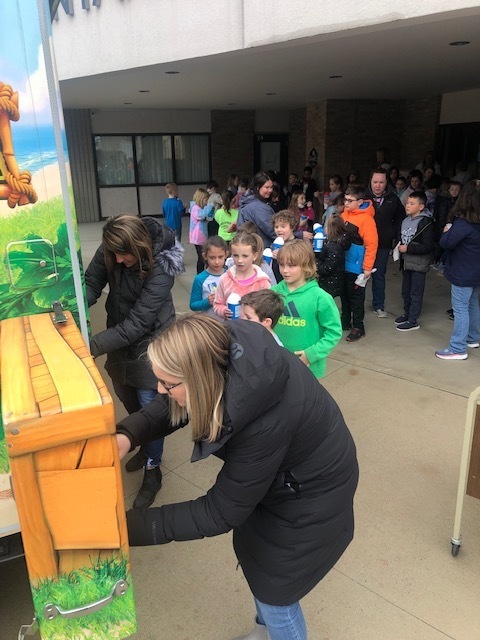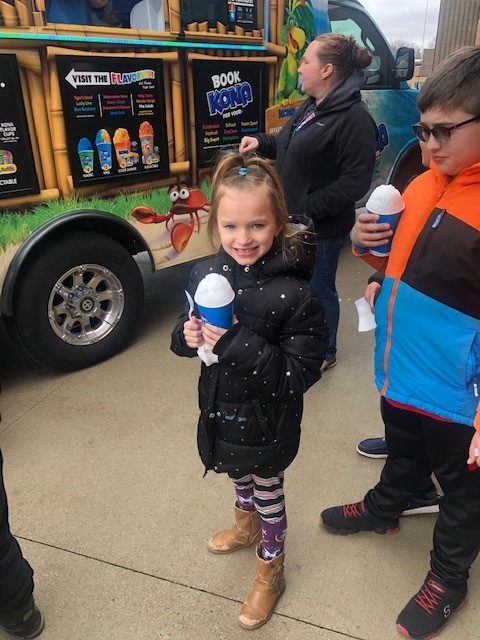 #JustTheFacts The School Board and administration are committed to NOT raising tax rates. We can accomplish all of our targeted improvements (listed on
www.hemlockbond.com
) without changing our current millage rate of 3.9 mills.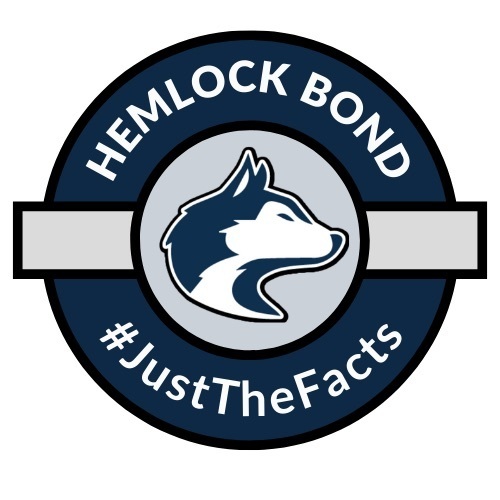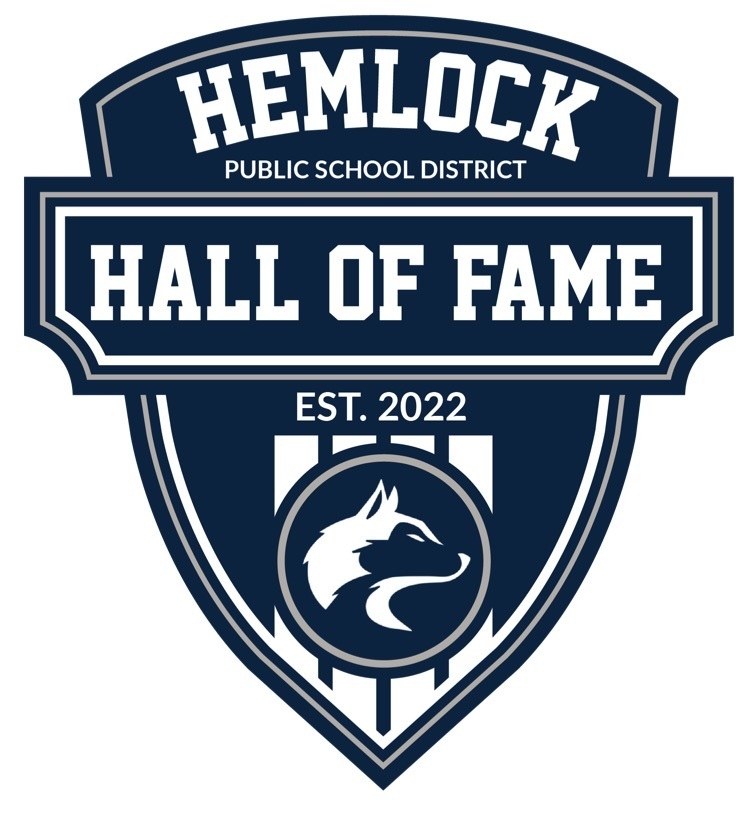 #WorldDownSyndromeDay We would love to see your wild socks. Comment below! ⬇️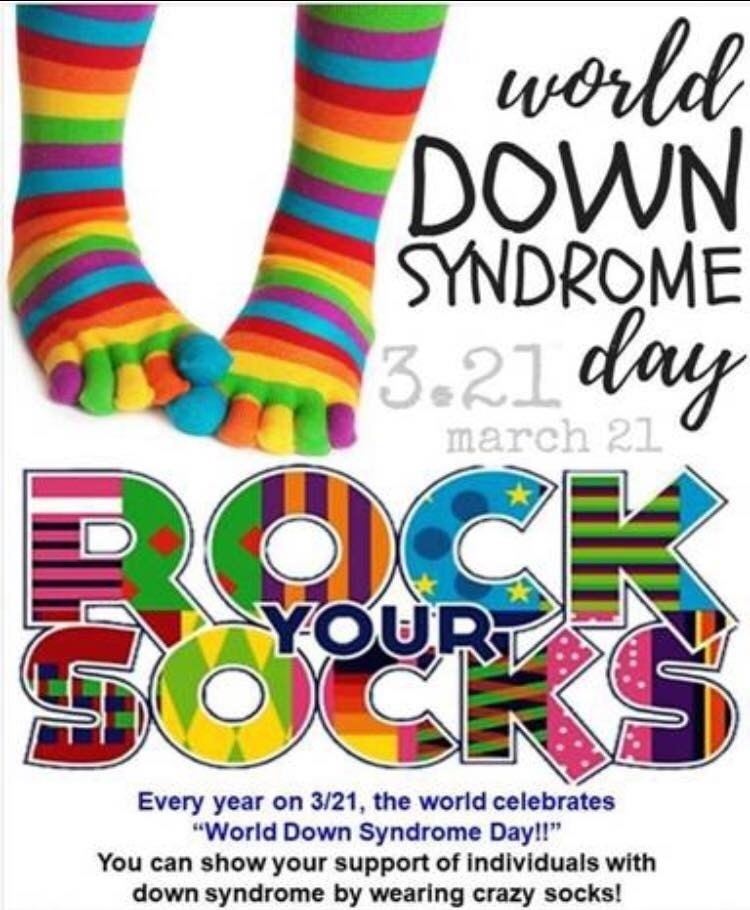 #LotsOfSocks, #WorldDownSyndromeDay Rock your Socks in support of World Down Syndrome Day 3/21/22.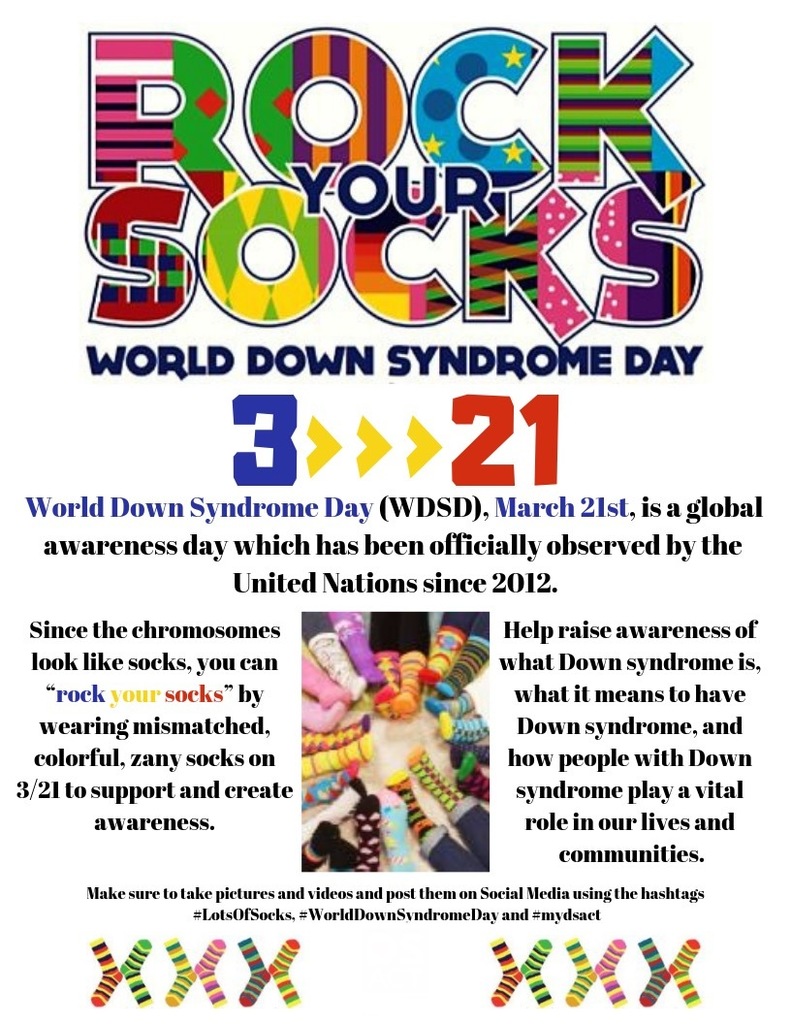 #LunchAndLearn Hemlock Public School District hosts another senior event with the help of K.C.Ling Elementary and focused on literacy. #readingmonth #readersareleaders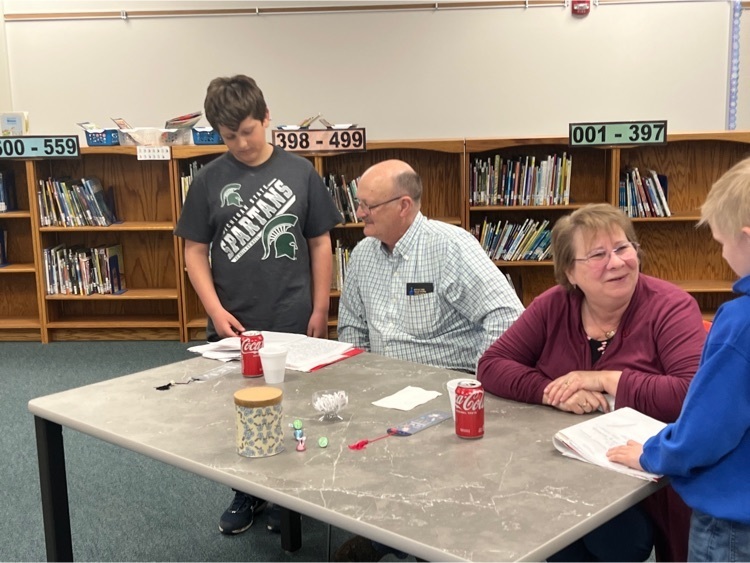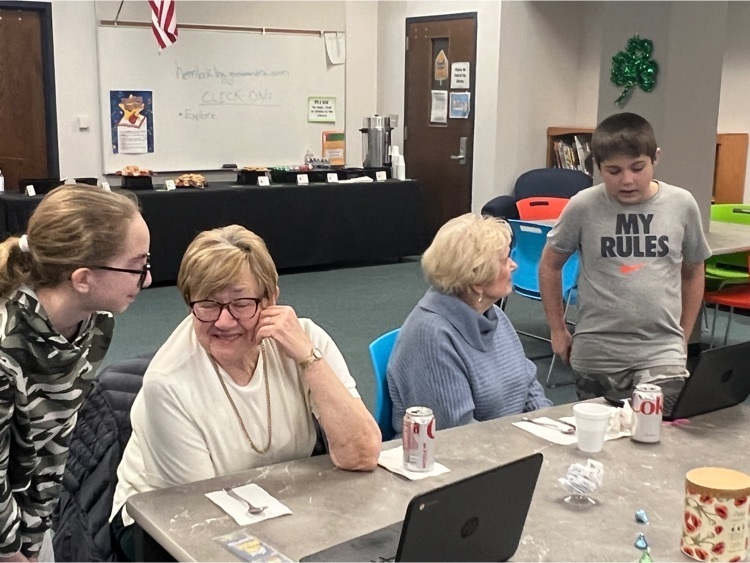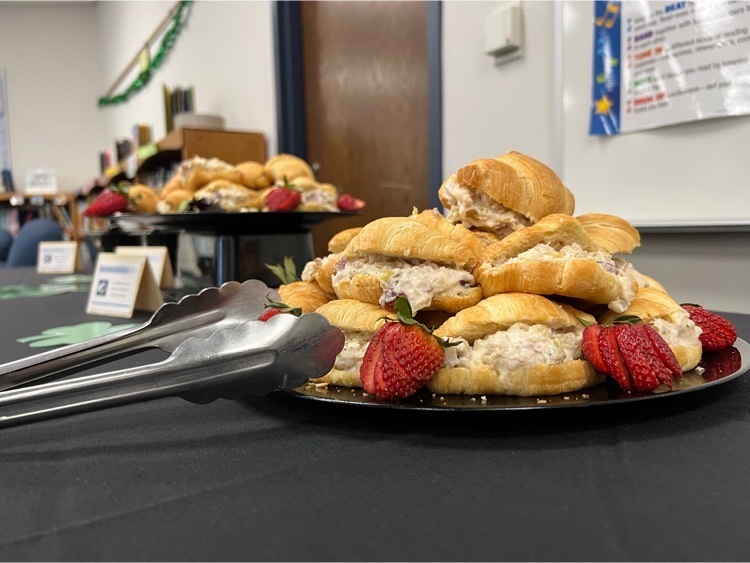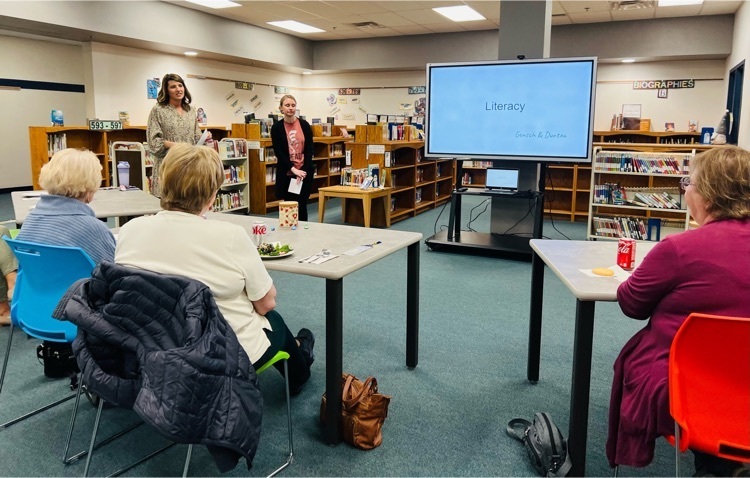 #huskieheart Beautiful weather brings out beautiful talent!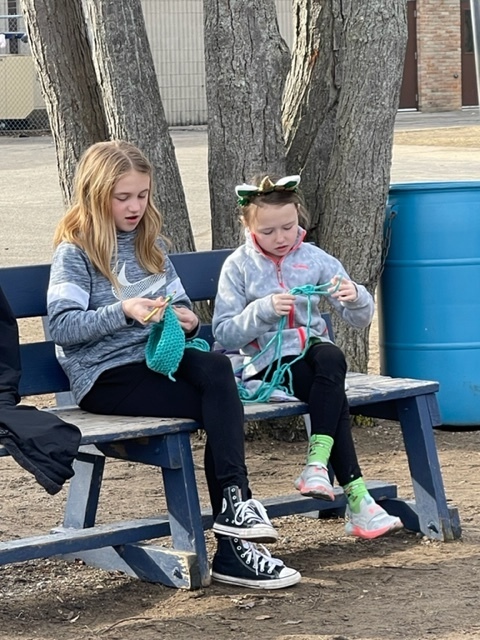 Hemlock Public School District wishes you a Happy St. Patrick's Day! #Lucky #StPaddys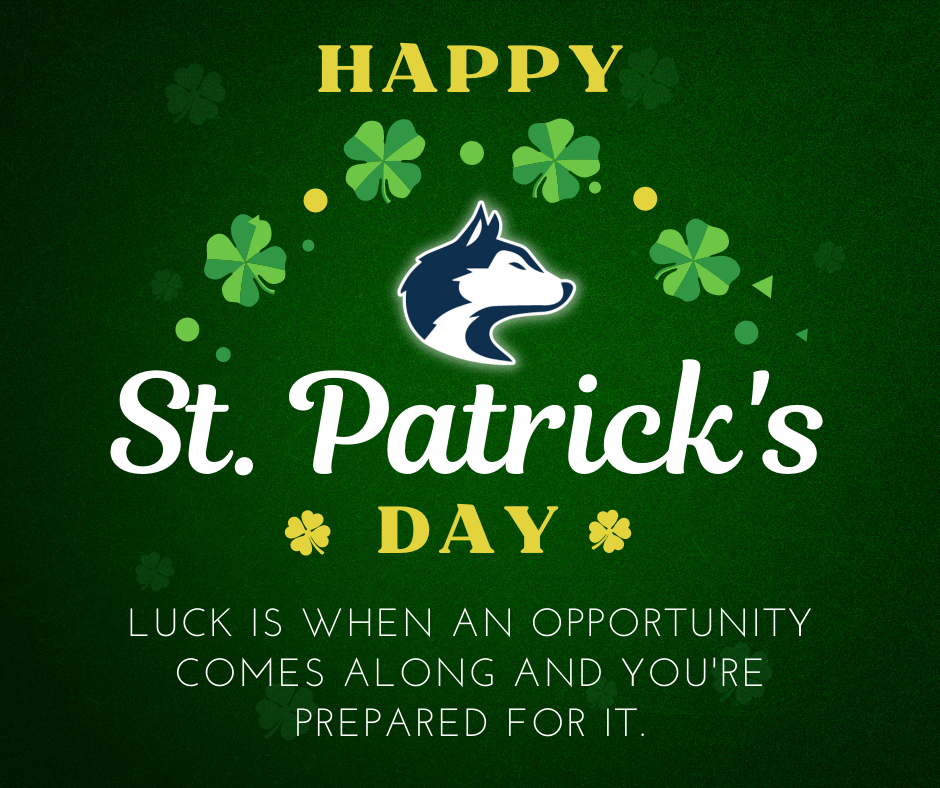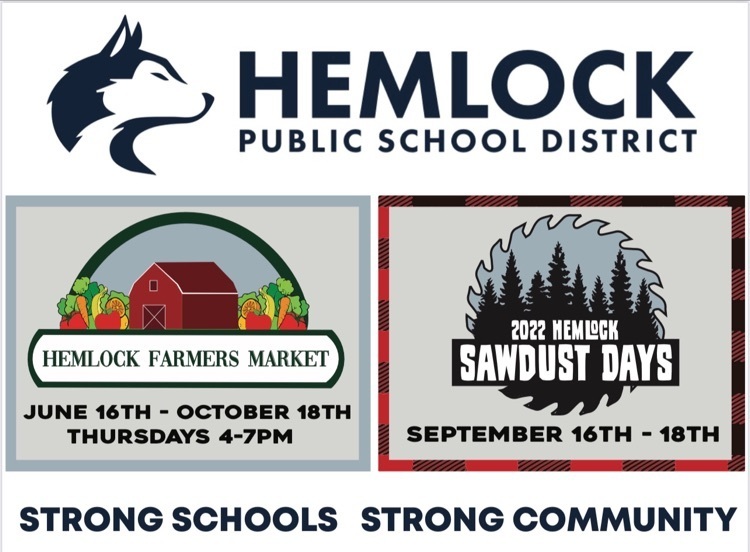 #PaperTutoring is an Educational Support System (ESS) providing students with 24/7 live help, essay review, and teachers with real-time feedback and intervention tools for grades 7-11. Follow this link for more:
https://www.hemlockps.com/page/paper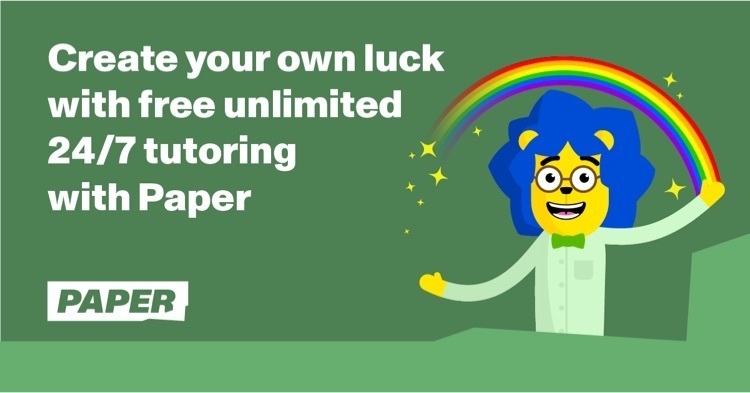 Check out Principal Chase serving lunch at the Middle School. He's always ready to jump in when needed. #PullingtheSled #LunchtimeHeroes

Students at Hemlock and K.C. Ling Elementary Schools had a special guest reader this month. Superintendent Killingbeck made his rounds reading to several classes, a book that he and his wife Becky wrote based on a true story called the "Warriors of Widgeon Way" with illustrations by Morgan Jensen. The story is about four ducks that were gifted to their family and are a shining example of resilience and teamwork. #huskietastic #warriorducks #bettertogether

#JustTheFacts Have you ever wondered how we compare to our neighboring districts? For more information on our upcoming bond go to
https://www.hemlockbond.com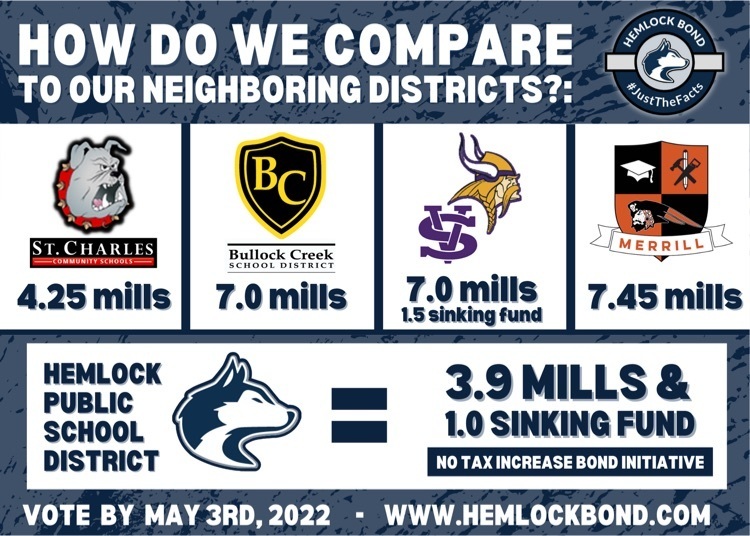 #HuskiePack At Hemlock Public School District we listen to our team. Recently we hosted a focus group representing recent hires as we work to improve our hiring and onboarding process. We are always focused on improving. #BetterTogether #Since1863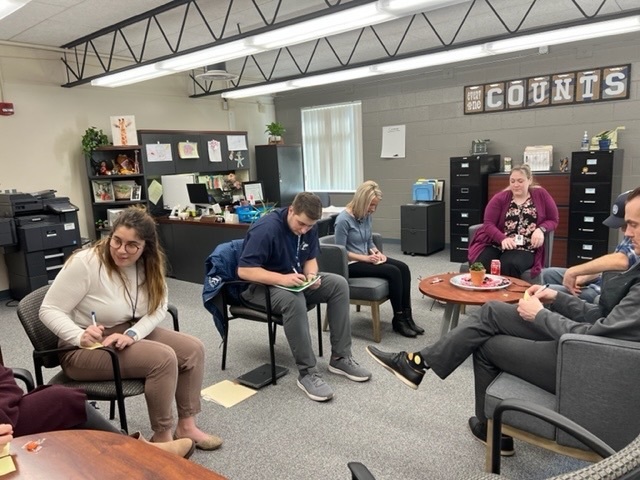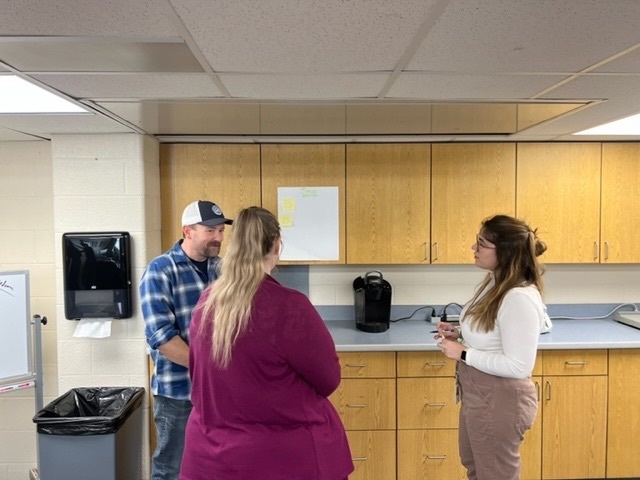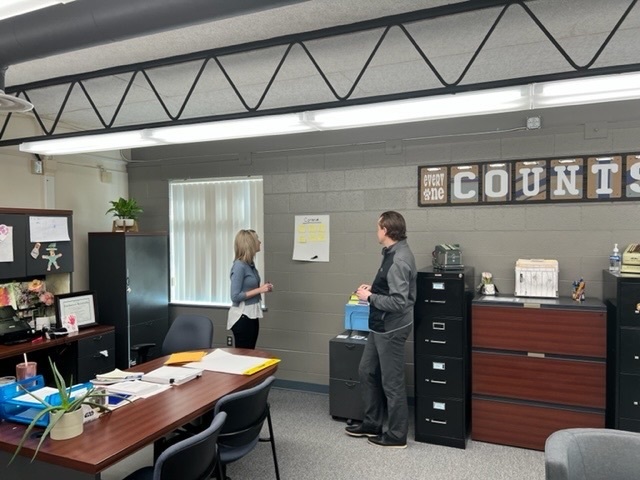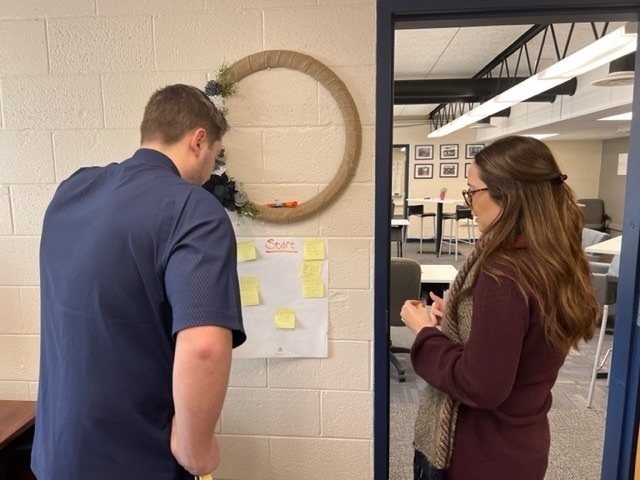 Hemlock High School Robotics Team Gray Matter is winding down day 1 of the competition in Milford today where they currently rank 7th. #huskietastic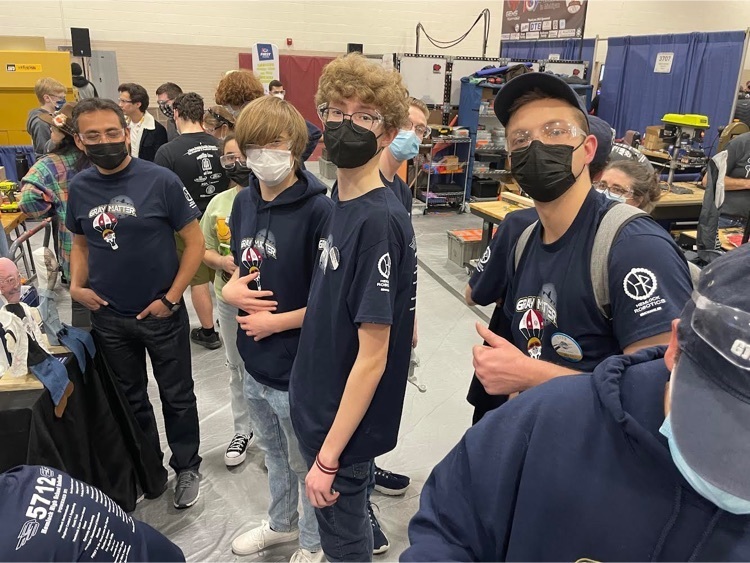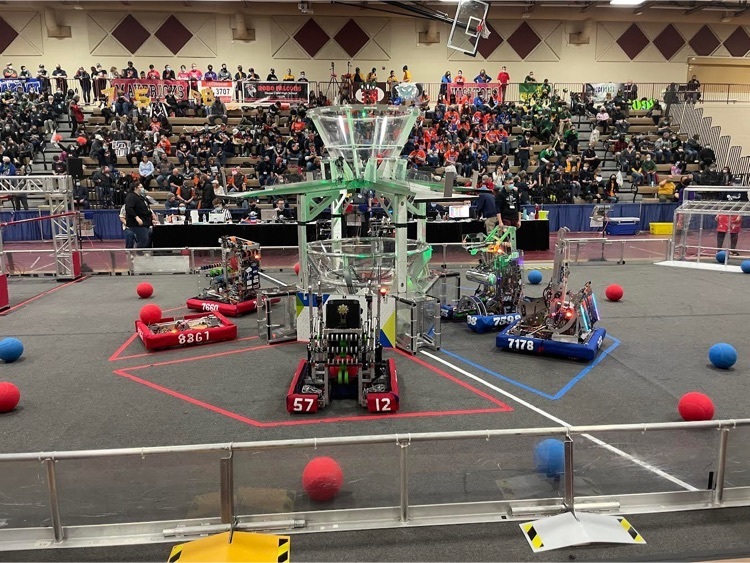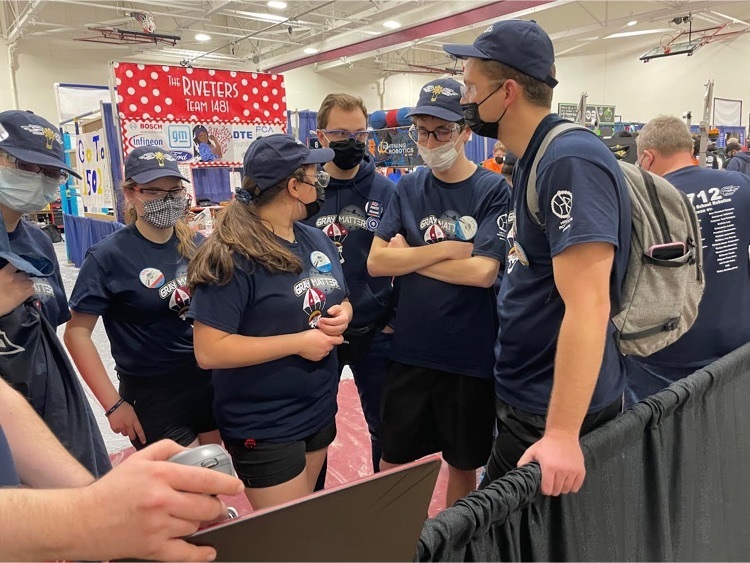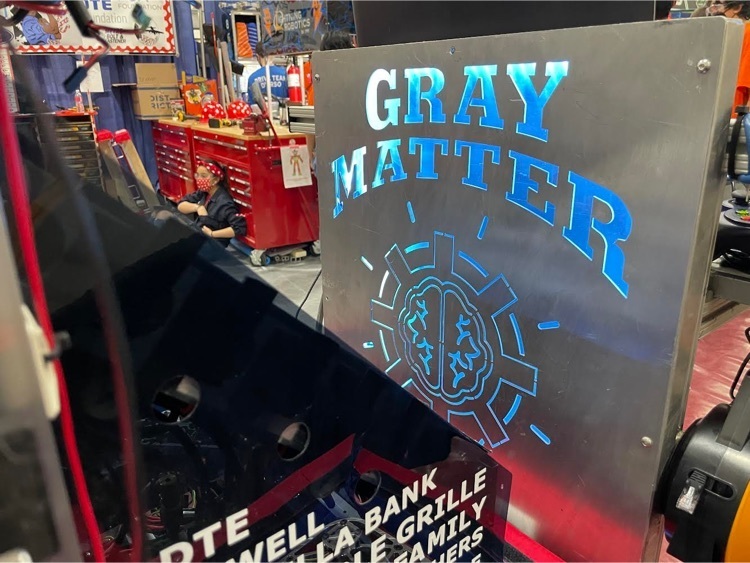 Strength and perseverance! #huskiestrong

Have you "seen" how awesome Hemlock is?! Great day to be a Huskie! #huskietastic