Hemlock Board of Education cut the ribbon on a newly food service serving area at K.C. Ling Elementary.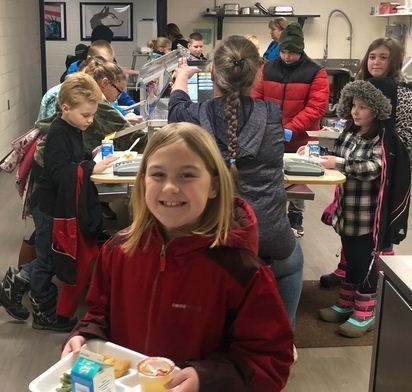 Principal Gensch said, "Students and staff love their new cafeteria. This is a much smoother flow for our lunch periods."
This is just another example of how Hemlock Public School District is committed to continuous improvement.
Superintendent Don Killingbeck said, "The district continues to innovate, grow, and collaborate with parents and stakeholders. The future of Hemlock Public School District and the Hemlock community is better and brighter."