Young 5 students at Hemlock Elementary had some special visitors recently to celebrate Law Enforcement Appreciation Week.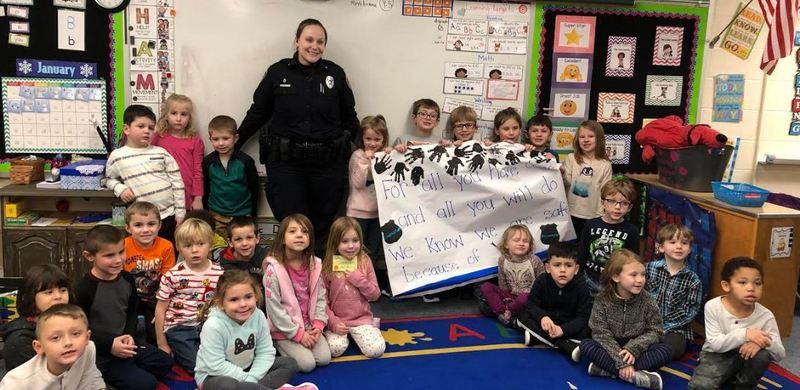 Officer Whitney was honored when students presented her with a sign of gratitude. Students were so thankful that she took time out of her busy day to visit their classroom, but they are most grateful that our officers keep us safe!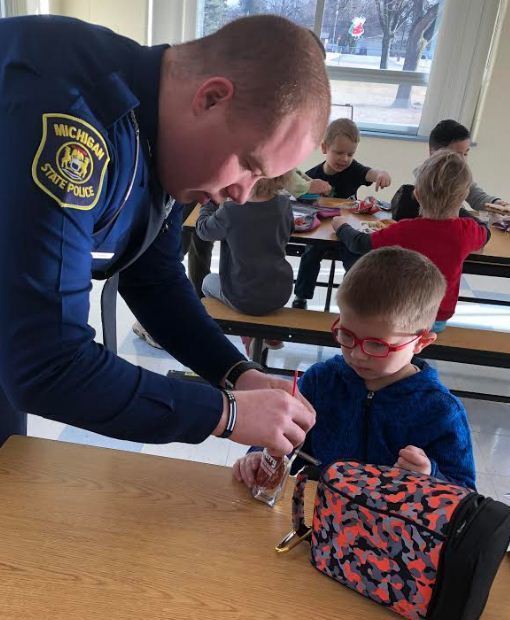 Trooper Morse stopped by and emphasized with students that police officers are "here to help." He even took time to help students with their lunches. Students honored Trooper Morse by giving him thank you notes and pictures for him to take back to the post for the other officers to be appreciated, too.
Young 5 Teacher Miss Kenny shared, "This is a special way for the students to interact and show our officers how much they are appreciated."