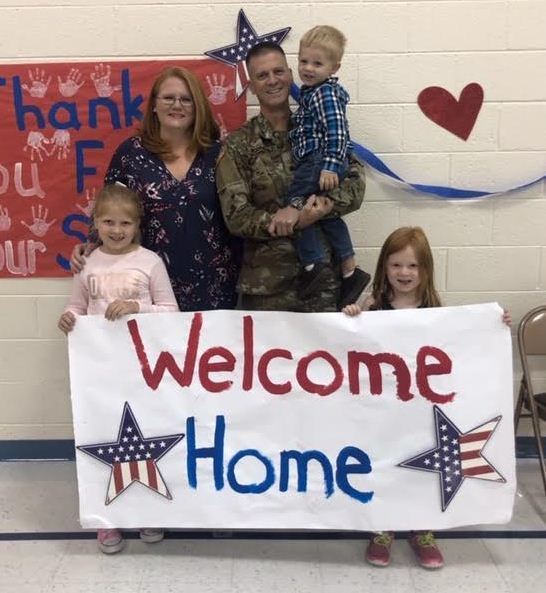 Hemlock Welcomes Home Dad
Lori Gensch/Kelly Phillion
Tuesday, October 16, 2018
Hemlock Elementary hosted a very special homecoming for Sargent Rafael Rodriguez. Wife and mother, Jennifer Rodriguez, with the help of kindergarten teacher Mrs. Klopf, 2nd-grade teacher Mrs. Hammond, and Principal Gensch arranged a very special welcome home assembly to surprise Sargent Rodriguez' children, kindergartner Arianna, 2nd grader Shelby, and Austin.
Sargent Rodriguez had been gone for over a year. He was deployed from Ft. Stewart, Georgia to South Korea. He will be returning to Ft. Stewart next week.
Principal Gensch shared, "We feel so fortunate to have been able to share in this celebration. The excitement on the kids' faces was heartwarming. The huskie family is proud of our hometown hero and grateful for his service."
Hemlock Public School District was honored to celebrate in such a wonderful homecoming.