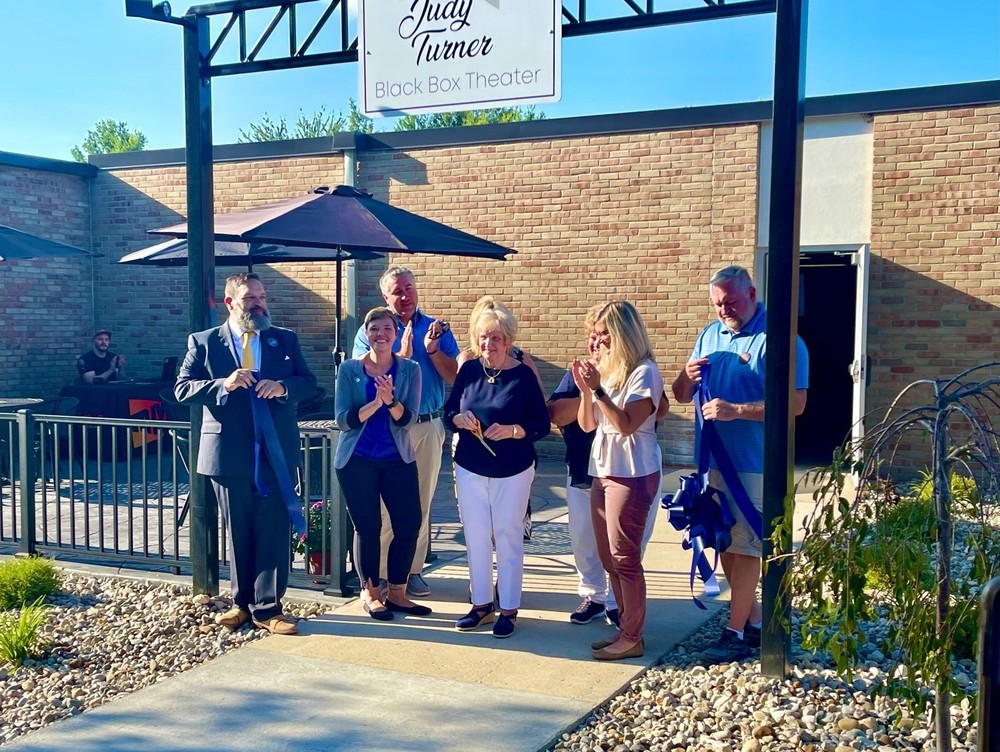 Grand Opening Celebration, Judy Turner Black Box Theatre
Morgan Jensen
Tuesday, September 07, 2021
Hemlock, MI – Hemlock Public School District celebrated the Grand Opening of the Judy Turner Black Box Theatre on Wednesday, September 1st. Judy Turner started working at Hemlock Public School District in 1960 and continued until her retirement in 2004. She attended Alma College, and transferred to Central Michigan University, where she was released to start working at Hemlock Public School District even before graduating with her degree.
Imagine this, a young lady not even 20 years old, given the assignment of a 4th grade classroom with 42 students for the whopping salary of $4,100. Judy took that job without complaint. Why? Because children needed her, her alma mater needed her, and her community needed her.
Board President Matt Wesener said " In looking at all that Judy Turner has done for Hemlock Public Schools, I am reminded of the saying "standing on the shoulders of giants." For all the great things Hemlock is and represents today, it is because of people like Judy."
Turner was a team player, working where she was needed. She was an elementary teacher, an assistant principal, a principal, and finished her career as a curriculum director. All along the way, providing support, and care to students, staff, and families.
Judy had a passion to make every student a success story of their own and is known for her dedication to the students of Hemlock, always focusing on providing a positive learning environment. With her determination and fortitude, she guided the middle school through many changes and challenges, as our first female school administrator for the district.
Superintendent, Dr. Don Killingbeck said, "Imagine what the world would be like if we all took our ques from her example. The world today, would be more kind, more selfless, and have a whole lot more common sense."
The grand opening was attended by a host of family, friends, and community members, with 106.3 the Mix broadcasting live on site. This event celebrated the legacy of Judy Turner and was a wonderful time for all those in attendance.
The Judy Turner Black Box Theatre is a state of art multifunctional theatre with technology and sound system. Much like its name's sake (Judy Turner), it warmly welcomes guests, and supports learning for all. The space has already been used by multiple classroom teachers, hosted virtual career speakers, and more.
Superintendent Killingbeck also noted, "There is an ancient Hebrew saying, give honor where honor is due, and Judy Turner is certainly someone worthy of honor. The Judy Turner Black Box Theatre will be a continuation of her support, care, and leadership for students."
For more information on this or other positive happenings call us at (989)-642-5282.