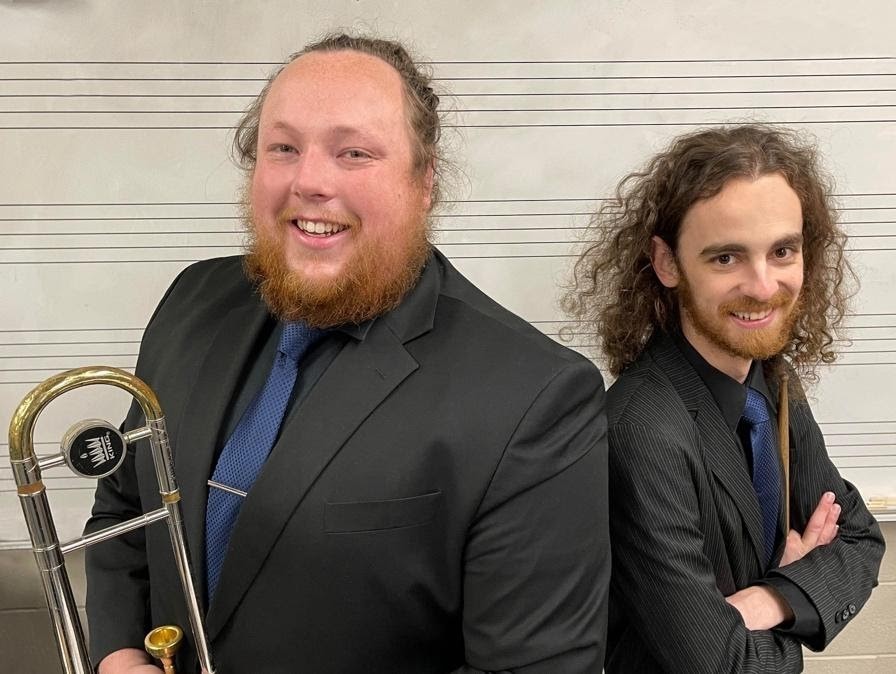 Music for All Initiative #let_them_all_play
District
Friday, March 26, 2021
Hemlock Public School District is committed to providing students with a world-class educational experience and removing educational barriers. Music for all initiative is a project that has been designed to give EVERY student at Hemlock Public Schools the opportunity to participate in band at the beginner level. Now, more than ever, the importance of a school set of instruments is crucial. The economic downturn that has been caused by COVID-19 left a good deal of parents in a place where they couldn't afford to rent or purchase an instrument. While some students were able to borrow school-owned instruments, some missed out because their parents did not want to take school handouts. With a full set of instruments, every 5th-grade student will be able to participate in our music program. Should they want to rent their instrument, they will still be offered that opportunity to do so. Funding will go to purchase 90 instruments through Conn-Selmer's Instrument Stimulus Program, to be used for the 5th-grade beginning band rotations.
The total cost for the project will be $50,552.65. We have secured an internal grant that will match up to half of the total cost of any external funds that we raise, or up to $25,276.33. For us, this is more about friend-raising than fundraising, we want to connect with musicians and band supporters in our community, area, region, and beyond.
Funds will need to be raised by May 1, 2021, which is the expiration date of the matching internal grant. The instruments will be in the school's hands shortly after and will be issued to students in the first three weeks of the 2021-2022 school year. The residual instruments will be going out to students for the last bit of the 2020-2021 school year who need a better instrument than what the school can currently provide. The first community impact will occur at the 2021 Holiday Concert, where the 5th grade will perform. The long-term impact on the community will be seen as the bands grow. In five years, those first students who were issued school instruments will be in the high school groups and will be eligible to participate in the community bands that will be established by then.
This project will be sustained in the future in three ways.
The directors will keep a detailed inventory of the purchased instruments, and use a tech-based sign-out system to keep records of instrument assignment, as well as instrument condition upon sign-out and sign-in.
The class set will be used for the 5th grade only, and remain in use for that grade for years to come; 6th graders will have access to the smaller amount of currently-owned school instruments if they can't rent or purchase one by that time. They may also be moved onto the various instruments that they want to play, such as Tuba or Bass Clarinet, which are usually only available from the school, as they are typically cost-prohibitive to individual students.
We are in the process of establishing an on-site repair center for school and student-owned horns, with the intention of building a curricular repair program for students. This class set of instruments will be maintained in-house as much as possible, providing great practice subjects for students to work with.
While the directors in charge of this project are new to the district, they have already gotten equipment donated for two smaller projects; the Hemlock Instrument Center and the future recording studio. Grants and fundraising have procured new tech for the music program as well; roughly $4,500 worth for a computer and software powerful enough to write music and marching drill on. This was all accomplished in roughly one semester.
The directors and students thank you for your consideration and hope that you will collaborate on this project. Our goal is to build a community music and theatre program in Hemlock that rivals that of much larger communities; something that is very possible with help from organizations like you.