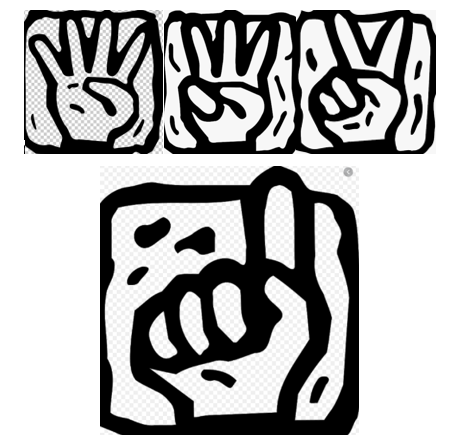 Down to ONE!
District
Thursday, December 03, 2020
Hemlock Public School District is fortunate to have great families and wonderful community support. The district is continually focused on student safety, achievement, and providing an overall positive school experience.
In 2018, the district highlighted four significant fundraising projects that were all in the works and in the fundraising stages. They included the playground equipment at the elementary buildings, the lighting of the soccer fields, the STEM Center, and a Fitness Center.
By the fall of 2018, the "Playground Patrol" had fundraised, organized installation, and completed playground upgrades at K.C. Ling and Hemlock Elementary. Amongst the first of these projects completed.
Elementary Principal Gensch said, "The Playground Committee worked tirelessly to make this project happen. This is just another example of the supportive families and community members we have here in Hemlock."
The lighting of the soccer field, which had been an ongoing project, was light up in time for the fall 2019 season. The opening hosted a grand fan fair including the high school drumline and a lineup of alumni all-stars.
Keith Green, High School Principal said, "The lights have expanded opportunities for gameplay and practice. Last fall, we saw our crowds at games double or triple in size with the 7 PM game time. Which was good for our student-athletes and program."
The Lockwood STEM Center was completed recently with incredible support of our sponsors and donors. Hemlock Semiconductor, The Rollin Gerstacker Foundation, Pumford Construction, Saginaw Control and Engineering, Dupont, and many made this project possible. The center will open to area FIRST Robotics Teams as soon as we are able to navigate the COVID-19 restrictions and protocols. This will change the face of STEM education and experience in our area.
Technology Director Tom Lockwood noted, "This facility is state of the art and will provide tremendous STEM education for our nearby communities.
The only remaining project from spring 2018, is our high school student fitness center. There are several reasons, that we are glad that this is the last project from that series. First, at that time, we didn't have Hometown Gym LLC 16625 Gratiot Road accessible to our community. This has definitely adjusted the need and our vision of what was needed in a positive way. Second, we have walked through our high school facility with more than a half dozen architects, and it is much clearer where we need to place this facility. Third, with the scope being redefined, so has the budget. When we announced this project in the spring of 2018, we anticipated that it could cost more than $1,000,000. At that time, we also thought we had high interest from a single benefactor to make this project a reality. Now based on the location change and scope the best guesstimate, from start to finish, including equipment, is between $300,000 to $400,000.
Superintendent Don Killingbeck said, "This is a real need, we have multiple classes using this space each day, and it is inadequate. The district will be communicating more information throughout this initiative, right now we need to secure some funding either through grants, donations, in-kind work, or fundraising efforts."
Hemlock Public School District is always looking to add partners to our improvement efforts, if you have ideas, a donation, in-kind materials/labor, or just want to talk please let us know. If you would like to know more about this project please contact Principal Keith Green or Superintendent Don Killingbeck by calling (989) 642-5282