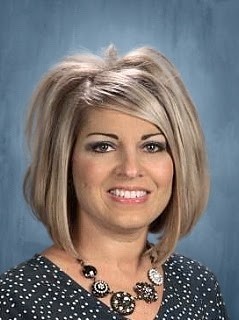 Staff Highlight-Tiffany Green
District
Wednesday, December 02, 2020
Lori Gensch has nominated Mrs. Tiffany Green for this month's Staff Recognition Highlight.
Mrs. Green is in her 22nd year of teaching. She currently teaches 3rd grade at K.C. Ling Elementary. Throughout her tenure with the district, she has also taught Pre-K and 4th grade.
"Mrs. Green is an educational leader here at K.C. Ling. She is an advocate for students and goes above and beyond to create a learning environment where all students are able to succeed. During remote learning, Mrs. Green has excelled at providing the same learning experiences for virtual learners and in-person students alike. She is a veteran teacher at the top of her game," shared K.C. Ling Elementary Principal Lori Gensch.
Mrs. Green is a Hemlock alumnus and a huge supporter of our district. She and her husband, Keith, both work for the Hemlock Public Schools. Together they have one son, Brayden, who attends Hemlock High School. In her spare time, she enjoys shopping, going to dinner with friends, and spending time with family up north.
When asked what makes her the proudest as a teacher, Mrs. Green stated, "When my students feel loved, safe, and comfortable in my classroom to take risks and push themselves to be their best!"
Thank you, Mrs. Green, for all your hard work and dedication to our Huskie Community! She truly is a Huskie at heart, and we are so fortunate to have her on our staff.