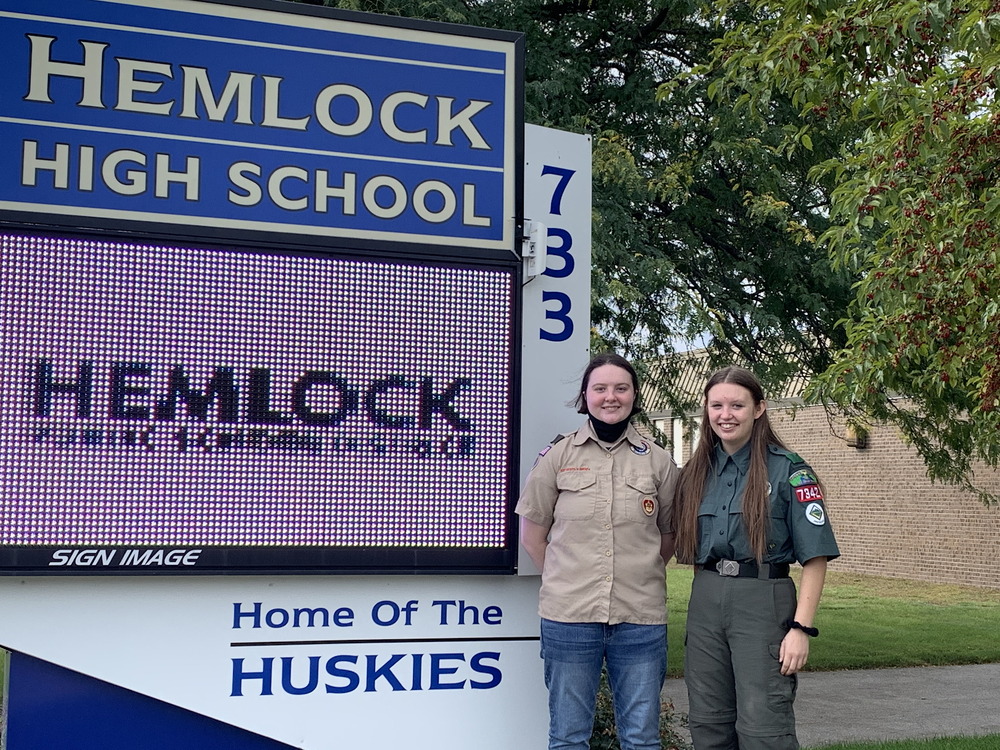 Scout's Honor
District
Tuesday, October 06, 2020
Hemlock High School is proud to announce that two of our students will be honored as Saginaw County's first female Eagle Scouts. These young ladies are completing special projects to earn the prestigious rank of Eagle Scout as part of the newly rebranded Boy Scouts of America program, which now offers co-ed programs under the name 'Scouts BSA.'
Recently, Junior Kylie Kienitz had been given the blessing from The Saginaw County Board of Commissioners to be able to place a monument honoring first responders at the Saginaw County Governmental Center grounds. Kylie hopes to complete this project to beat Michigan's season change and have it done before winter.
Junior Isabella Light will be building fire pits at Saginaw Field and Stream for members to use.
"We have had many boys that have worked to receive this honor. I am so proud that these two young women have the opportunity through Scouts to receive this recognition," shared HS Principal Keith Green.
For more information about this project, you may click on https://www.scouting.org/resources/guide-to-advancement/eagle-scout-rank/ or to hear about other positive happenings, contact Hemlock Public School District at (989) 642-5282 or visit us on the web at www.hemlockps.com.