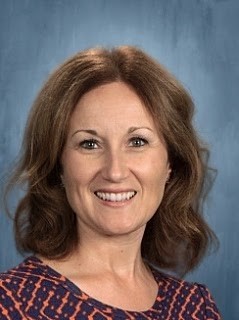 Staff Highlight-Aimee Fromholz
District/Lori Gensch
Friday, September 25, 2020
Lori Gensch has nominated Mrs. Aimee Fromholz for this month's Staff Recognition Highlight.
Mrs. Fromholz is in her 21st year of teaching. She previously taught 2nd grade at K.C. Ling Elementary. This school year, she moved into an MTSS position where she provides intervention lessons for students in both of our elementary buildings.
"When the MTSS vacancy opened up this school year, Mrs. Fromholz was the first to step up to take on this challenging, yet rewarding position. She has made the transition from 2nd grade seamless. She has been an excellent team member and advocate for students by participating in multiple professional development opportunities to provide effective instructional accommodations and interventions for our students," shared Hemlock & K.C. Ling Elementary Principal Lori Gensch.
Mrs. Fromholz is married to her husband Jason, and together they have two children - Madison and Jaxson. Both of her children attend school here in Hemlock. In her spare time, she enjoys reading, shopping, and running.
When asked what makes her the proudest as a teacher, Aimee stated, "When students work hard to accomplish something they thought they couldn't."
Thank you, Mrs. Fromholz, for all your hard work and dedication to our littlest Huskies! We are so grateful to have you on our staff.