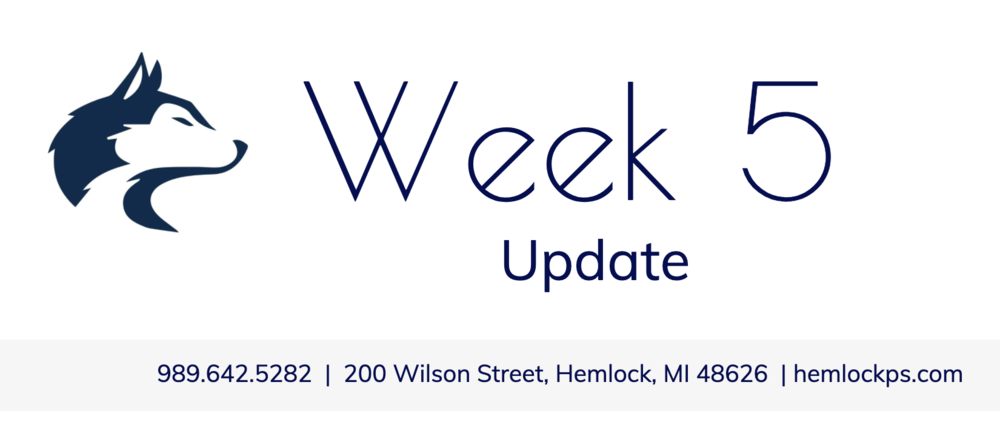 Week 5 - Update
District
Thursday, September 24, 2020
We are wrapping up our fifth week of the school year.
Thank you, Thank you, Thank you!
This was our third week with all of our face-to-face students on campus Monday-Thursday and everyone remote on Friday. We still have approximately 90%+/- of our students that have selected in person learning and this number continues to grow each week.
We continue with free breakfast and lunch for all and our athletic teams continue to compete. We encourage you to watch our teams utilizing our streaming network.
If you are reading this update you are most likely the reason we had a successful start to the school year.
Staff have done an amazing job adjusting to all the new requirements and expectations.
Parents have done an amazing job of support children on remote learning Friday's and ensuring to keep any sick children home.
As the old adage goes, "it really takes a village to raise a child" and together we keep moving forward in a safe and healthy manner. With each week, it is important to remember that we continue to be able to provide these opportunities to our students and families because everyone is doing their part, right now we need to remain disciplined and continue to follow all of our required protocols and procedures.
We continue to practice and teach our students to follow the 3 W's to reduce our risk of COVID-19. The 3 W's are:
Wear a Mask
Wash your Hands
Watch your distance
As of right now, we can report there are no reports of new Covid-19 cases from our fifth week back at school. n fact, the Saginaw County Health Department from last Friday showed zero cases in the 48626 zip code for the age range of 0 to 19 years old.
Again, it is so important that we all do our part to keep our children and everyone safe. Please remember to complete a health screener with your child before sending them to school.
It is our goal to be back in school five days a week; we are currently operating in a hybrid model with Monday-Thursday face-to-face and Friday online for everyone. At this time, we are continue to review this format but have determined that if we continue along our current path we will be back 5 days a week with face-to-face instruction no later than the first week of November.
Right now, we will continue to have remote Friday's on October 2, 9, and 16 with the remaining two Friday's in October TBD (to be determined). We will communicate about our intentions regarding the future Friday's in my weekly update, no later then October 15th regarding October 23rd and 30th.
If you should have any questions or concerns, please do not hesitate to contact me.

All the best,
Don Killingbeck, Superintendent of Schools
The following are lessons learned from this week.
95%+ of Hemlock parents would recommend our school district to their family and friends.
We are all stronger than we ever imagined.
Students and staff, continue to be excited about being back to school.