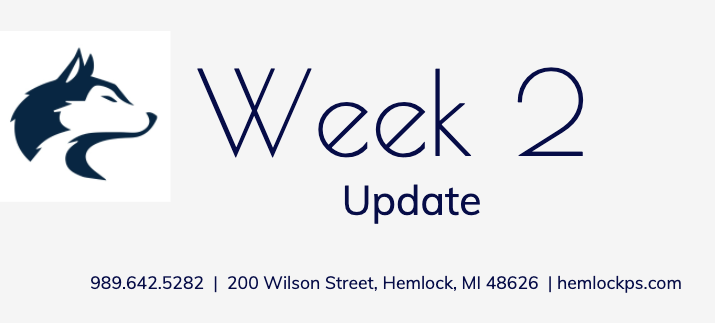 Week 2 - Update
District
Thursday, September 03, 2020
As promised, we will continue to provide a regular school update. This week, we continued school with a soft start with approximately 50% attending face-to-face instruction daily and the others learning remote.
Right now, we can report there are no reports of new Covid-19 cases from our second week back at school. We however continue to be cautiously optimistic and have kept on the path of additional precautionary measures.
It is mission critical that each one of us has to do our part to keep our children safe and learning. Please remember to complete a health screener with your child before sending them to school.
Our team here continues to work hard and are doing their absolute very best with the circumstances that we are operating under. We have launched free breakfast and lunch for all students under the age of 18 this week.
Please remember no school on Friday, September 4th, and Monday, September 7th due to the holiday weekend. On Tuesday, September 8th we will have all of our face-to-face students on campus. This will increase traffic flow and require additional patience from everyone.
If you should have any questions or concerns, please do not hesitate to contact the central office at 989.642.5282
All the best,
Don Killingbeck
Superintendent of Schools
The following are lessons learned from this week.
The "Huskie Pack" wants to be back.
Week #2, feels way more normal!
Establishing the right routines and habits, during our soft start will pay dividends later.
We need to continue to work on and strengthen our remote learning program.
Positivity continues at a high level from our students and staff.
Resources:
Saginaw County Health Department, (989) 758-3800
Soft Start/Hybrid Calendar
State of Michigan, COVID-19 Return to School Toolkit
Update Transportation Information, Transportation Return to School Roadmap
Cleaning and Disinfection Protocols
New Student Enrollment Information