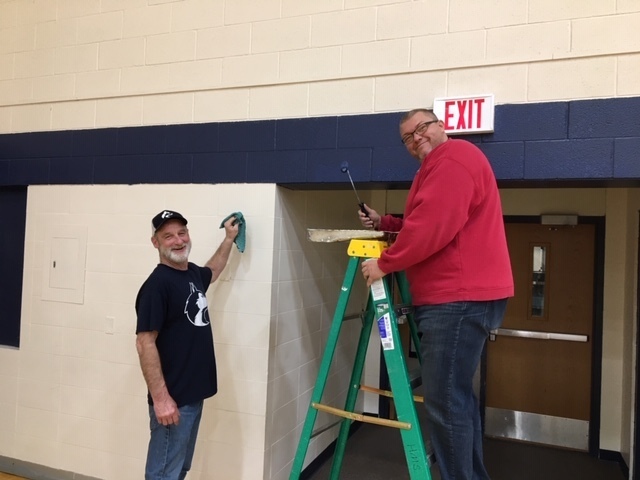 Working to be Ready for a New School Year
District
Wednesday, August 19, 2020
Hemlock, MI – Hemlock Public School District is prepared and ready to face this year's challenges in more ways than one. Custodians have been busy readying buildings, which includes disinfecting all surfaces in their buildings including desks, chairs, doors, lockers, and carpets. Our facilities are ready for students and staff and the pride our custodial and maintenance take in their work is evident. In addition to cleaning staff also worked on even more projects such as painting, outside cleanup, and gym floor(s) re-finishing.
Superintendent Don Killingbeck said, "I am confident in our team, they do a great job every day and it really shows. Their personal and professional pride shows."
The kitchen staff has cleaned and sanitized all of their areas and they are prepping for "grab and go" meals daily for our students.
The maintenance department continues to work to make sure everything in the district is working properly.
The head mechanic worked to ensure that our bus fleet is in tip-top shape and ready for the first day of school. All of the buses have also been sanitized.
Secretaries are back in the offices preparing for a "unique" start of the school year.
Our daycare has been running and taking on new leadership by our new Childcare Director Abby King.
Preschool has been getting prepared under our new Preschool Director Megan Bedford.
"As someone who has benefited from the kindness and generosity of the Hemlock Community, it's important to me to make sure we are doing our part to make our schools as clean and safe as possible. Hemlock is our home and we will continue to do our part, however big or small it is, to make sure our buildings are clean and safe for all Huskie students and families," shared Head Custodian Mike Walton.