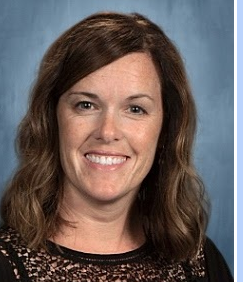 Staff Recognition Highlight
Lori Gensch
Monday, May 04, 2020
Lori Gensch has nominated Mrs. Shannon Siler for the Staff Recognition Highlight.
Mrs. Siler is in her 11th year of teaching and in her 3rd year with Hemlock Public Schools. She is currently a 1st grade teacher at K.C. Ling Elementary.
"Shannon is a dependable, loving educator that has high expectations for her students. She tailors her instruction around their individual needs and guides them to success. Shannon's passion for education is apparent in the social, emotional, and academic growth shown by the students in her care," shared Hemlock Elementary Principal Lori Gensch.
Mrs. Siler is married to her husband Chris and together they have three children - Carly, Colton, and Aubrey. All three of her children attend school here in Hemlock. In her spare time, she enjoys camping, traveling, and exploring new places.
When asked what makes her the proudest as a teacher, Shannon stated, "I am the most proud of my students when they do their personal best at all times, especially when something is difficult for them."
Thank you, Mrs. Siler, for all your hard work and dedication to our littlest Huskies! We are so grateful to have you on our staff.