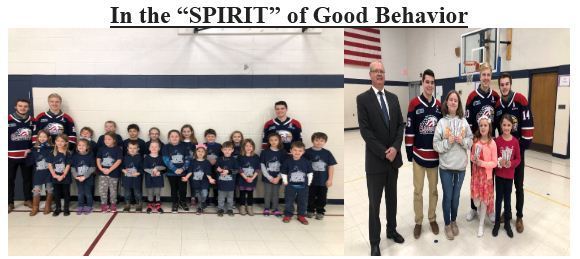 In the "SPIRIT" of Good Behavior
Lori Gensch/Kelly Phillion
Tuesday, November 26, 2019
Recently, Hemlock & K.C. Ling Elementary students started their morning with some special guests. Three Saginaw Spirit players, along with representatives from the Spirit organization, greeted students and spoke to them about serving as positive role models for their peers.
The Saginaw Spirit players also helped announce the newest Leaders of the Pack. Each month, teachers choose one student from their classroom to be recognized by the school. These students are selected for routinely exhibiting the pillars of our PAWS Program: Practicing safety, Acting responsibly, Working together, and Showing respect. They handed out special t-shirts to the students that were nominated and even took part in a short photo- shoot with all of the winners.
Principal Lori Gensch emphasized, "Having local hockey players talk to students about the positive behaviors we recognize in them each day, reinforces their efforts. They look up to them as if they are celebrities. Hearing the players reiterate that being a good friend, classmate, or teammate is more important than anything else, encourages our students to want to be the best they can be."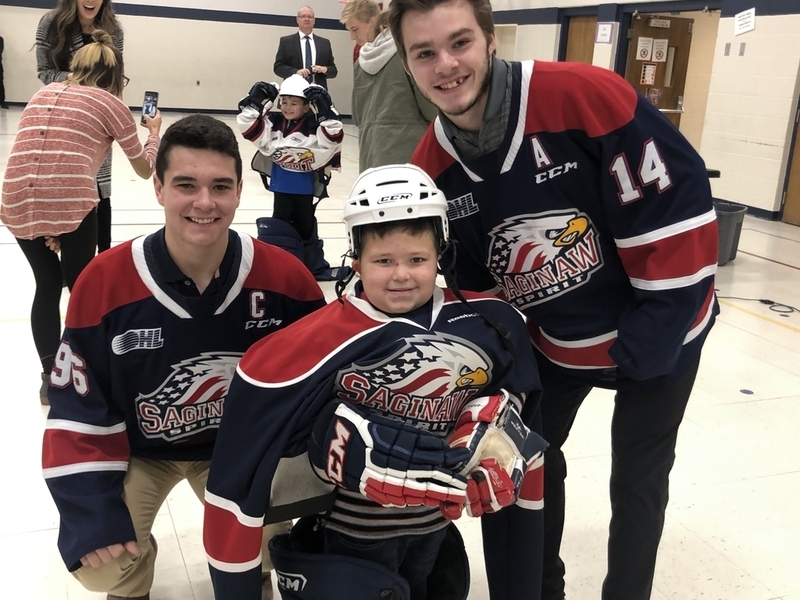 To wrap up the assembly, student's names that were drawn had the opportunity to participate in a competition where they had to dress in one of the players' uniforms as quickly as possible. The winning students received free Spirit hockey tickets for their whole family. These tickets were donated by Residence Inn, Springhill Suites, and Towne Place Suites, as part of the adopt-a-school program.
Remaining donated Spirit tickets will be given away as an incentive for students who send in non-perishable food items as part of our annual food drive. Donations can be dropped off at either elementary building and names will be drawn every Friday, December 6th - 20th.