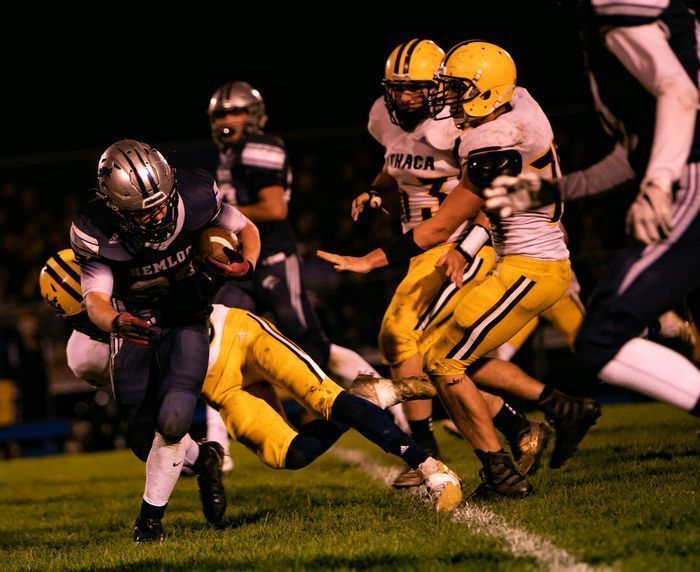 Hemlock Huskies Take on Sanford Meridian Mustangs
Frank Yell/Keith Green/Kelly Phillion
Tuesday, November 05, 2019
Hemlock, MI – Hemlock Public School's varsity football team competes against Sanford Meridian Mustangs for the District Football Championship this Friday, November 8, 2019, at 7:00 pm, at Wallace Field.
"This is a rare opportunity. So many things can happen in a season and a lot of great football teams don't get this far. Coach Clark has prepared the team for each and every game in an exemplary manner. Bottom line is the coaches and kids have done a great job," stated Frank Yell, Athletic Director.
Pre-sale tickets will go on sale on Thursday, November 7, at the Hemlock High School Office from 7-3:00 pm. Prices are set by MHSAA and are $6.00. (No passes will be accepted.)
"The football team represents the true concept of a team effort. All players have pulled together and are united in bringing the championship back to Hemlock," shared Keith Green, High School Principal.